Saudi Energy Minister warns Against depleting Crude Buffers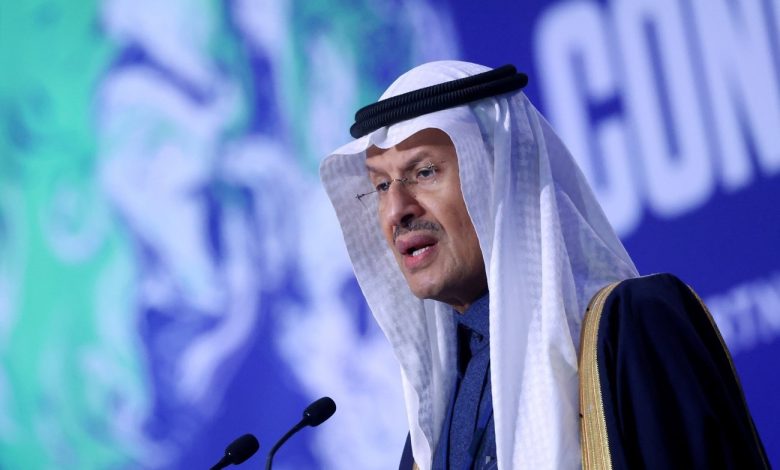 Saudi Arabia's energy minister defended OPEC+'s contentious decision to cut oil production, while criticizing major importers for trying to tame prices by selling down their inventories.
"People are depleting their emergency stocks" and using it "as a mechanism to manipulate markets," Prince Abdulaziz bin Salman said at the Future Investment Initiative conference in Riyadh. "Losing emergency stocks may become painful in the months to come."
Last week President Joe Biden announced another release of barrels from US reserves — adding to the hundreds of millions already sold by rich countries in recent months — after OPEC+ agreed a surprisingly large output cut.
The Organization of Petroleum Exporting Countries and its partners, a 23-nation alliance led by the Saudis and Russia, irked the White House by opting to slash crude output by 2 million barrels a day at a meeting on Oct. 5.
US officials said it came at "the worst possible moment" given global inflationary pressures, and Biden said there would be "consequences" for Saudi Arabia.
There are "layers and layers of uncertainty" when it comes to both supply and demand and a "gloomier" outlook for next year, the prince said. The best course of action was for OPEC+ to "mitigate" that uncertainty, he said.
Prince Abdulaziz said the OPEC+ move was justified by a weak economic outlook and the need to preserve spare buffers.
"I think we, as Saudi Arabia, decided to be the maturer guys," he said.
Brent crude is up 21% this year to around $94 a barrel, though it's dropped from more than $120 in June. That's largely due to economic slowdowns in Europe and the US, and Chinese demand being hit by the country's Zero Covid strategy of strict lockdowns.
This month's leadership congress in the world's biggest crude importer "reconfirmed that China will continue with its policy, which means the much talked about potential growth will be still waiting to happen," Prince Abdulaziz said.
At the same time, potential supply shortages loom from early December, when the European Union is set to ban seaborne imports of Russian oil as punishment for Moscow's invasion of Ukraine. The bloc is also proposing to stop its insurers and banks providing services to any buyers of Russian crude globally.
Riyadh is engaged with a number of European governments including Germany and Poland to ensure security of supplies this winter, the minister said. Saudi Arabia supplied the continent with 950,000 barrels a day of oil in September, roughly double the level provided a year ago, he said.