Scandal of "legend" Eto'o shakes the African Nations Cup before its launch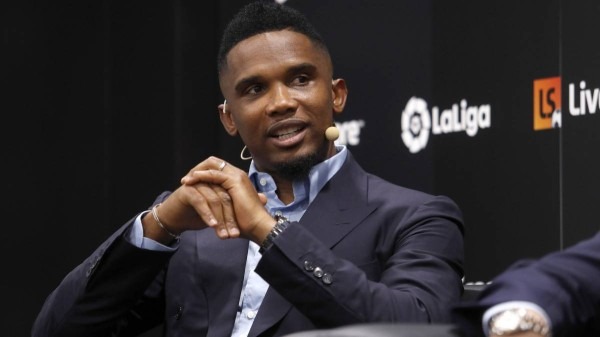 The list of "debtors" published by the tax authorities in Spain, on Monday, and seen by Agence France-Presse, revealed that former Cameroonian international star Samuel Eto'o, who was recently elected president of his country's football federation, owes her nearly one million euros.
According to this list, Eto'o owes nearly one million euros to the Spanish treasury, for the years he spent with Barcelona between 2004 and 2009.
In November, the Spanish Public Prosecutor's Office demanded the imposition of penalties on Eto'o totaling up to ten years in prison and a fine of 18 million euros, accusing the former scorer, who was elected president of his country's federation on December 11, of evading the payment of 3.9 million euros in taxes resulting from The rights to sell his picture during his time with Barcelona.
The list, entitled "List of Debtors", brings together thousands of individuals and companies who owe "more than 600,000 euros" to the Spanish tax authorities.
The news condemning Eto'o comes at a very bad time, two weeks before the start of the African Nations Cup in his country, Cameroon. He is the new president of the Cameroon Federation and the first spokesperson for the tournament.
The new scandal comes to be added to the series of problems that the tournament suffers from before its launch, such as the civil war and the problems of the Omicron mutator in Africa and its date, which comes in the middle of the European football season.