Second Deposit Card in Prison for Rached Ghannouchi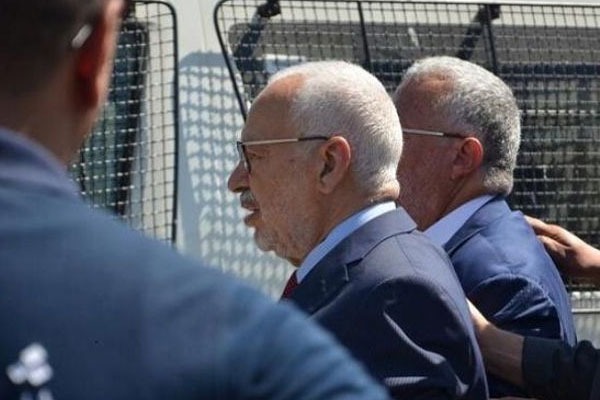 A Tunisian judge on Tuesday issued a prison deposit card against the head of the Ennahda movement in a case related to what is known as the case of "Instalingo" company specialized in digital content.
Ghannouchi, who has been in prison for more than 20 days, is being investigated in this case along with dozens of defendants, including security personnel, employees, politicians and journalists, since June 2022.
The Ennahda leader today refused to appear before a judge at the Sousse city court (centre), according to his lawyer Mokhtar Djemai.
This is the second deposit card issued against Ghannouchi, after the first card in the case of "incitement against state institutions" following statements he made against the authority of President Kais Saied.
Regional and international powers criticized the arrest of Tunisian authorities Rached Ghannouchi and a number of opponents of President Kais Saied's rule over the past months, and called for respect for the principles of law and respect for freedoms and political pluralism in the country.