Seven Protocols Signed in Juba During Sudan Peace Talks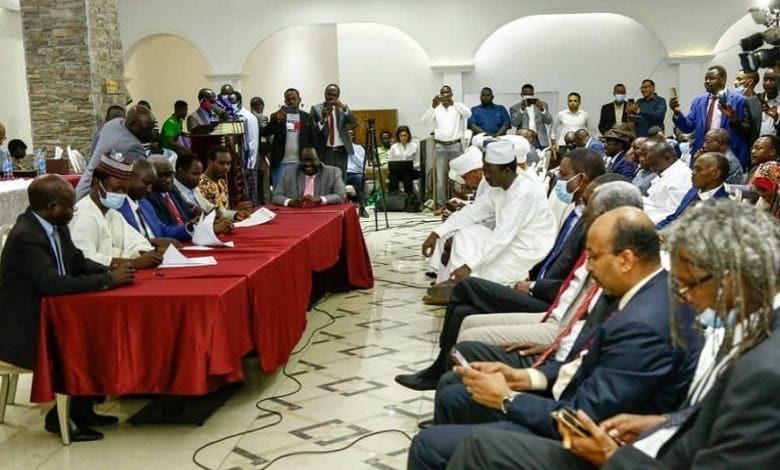 The signing in initials at the Crown Hotel in the South Sudan capital of Juba was attended by the South Sudanese mediation team, the Chadian and Emirati mediation delegations, and a representative of the Egyptian government. PM Hamdok is due to travel to Juba today with a high-level delegation to attend Monday's signing ceremony.
Sudanese government delegation and members of the Sudan Revolutionary Front rebel alliance on Friday evening signed the Darfur track file in initials, consisting of seven protocols preparation for the final signing scheduled for Monday in the presence of Sudan's Prime Minister Abdallah Hamdok.
The seven protocols that were signed are wealth sharing, power sharing, displaced people and refugees, land ownership and hawakeer ((lands traditionally used by a tribal community), compensation and rehabilitation, accountability and reconciliation, and the pastoral sector.
The five Darfur rebel movements who entered the peace talks under the umbrella of the Sudan Revolutionary Front are the Justice and Equality Movement (JEM), the Sudan Liberation Movement faction under the leadership of Minni Minawi (SLM-MM), the SLM-Transitional Council, the Sudan Liberation Forces Group, and the Sudanese Alliance (which includes 15 smaller rebel groups).
The head of the mediation team for Sudan's peace negotiations and advisor to the President of the South Sudan for security affairs, Tut Galuak, said that the Darfur security arrangements file and the national issues deal would be signed on Saturday.
He invited the mainstream Sudan Liberation Movement, headed by Abdelwahid El Nur (SLM-AW), to join the peace talks.
The SLM-AW has repeatedly refused to join the peace negotiations in Juba. El Nur says he will only join peace talks after stability and security have been restored in Darfur.