Shocking new details about the involvement of the brother of the Emir of Qatar in a murder in Washington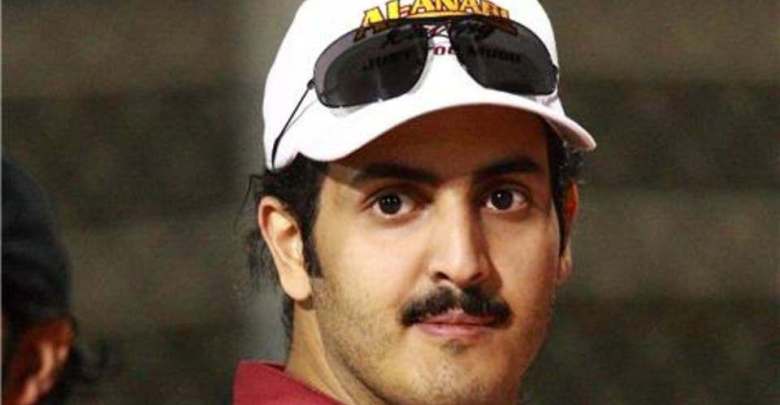 Matthew Petard, who was director of security for the younger brother of Qatar's emir, Khalid bin Hamad al-Thani, and his private physician, Matthew Ayandi, revealed that Khalid bin Hamad had committed unlawful acts including threats and intimidation and not being paid.
Matthew Pittard, director of security for the emir's half-brother, said the number of hours worked without leave, although he had endured the difficult thing, but said the hardest to enforce was Khalid bin Hamad's order in late 2017 to kill two people who claimed Tamim's brother is threatening his reputation.
Pittard added that it was not the last time he faced the choice of life or death, stressing that he witnessed the detention of a Qatari Sheikh of an American citizen, and violated the order of Khalid bin Hamad and released the US citizen.
He pointed out that the release of the American citizen was threatened with death, stressing that Khalid bin Hamad was always carrying arms while talking to him.
The claims of the private doctor of Khalid bin Hamad Matthew Ayandi came in that the doctor resorted to escape after being forced to attend the Council of Khalid bin Hamad for hours of continuous hours of 36 hours.
While he was trying to leave, his brother Tamim's bodyguard stopped him, but Ayandi insisted on leaving despite his threat of force of arms, and after attempts to jump from the top of a 6-meter-high fence seriously injured and endangered his life.
A court in Florida began hearing a lawsuit against Sheikh Khalid bin Hamad bin Khalifa al-Thani, filed by a former head of his bodyguard, accusing him of inciting to kill two people.When Matthew Pittard rejected his request, the 32-year-old Sheikh fired him and threatened to kill him.
In the lawsuit, in July last year he abducted a US citizen named Matthew Allende and threatened to kill him after being locked up in the Unaizah police station in Doha, but his bodyguard Matthew Pittard, who hired him from September 2017 to July last year, as head of his personal security service in the United States and Qatar, helped. He kidnapped him and took him out of captivity by climbing a 6-meter-high wall. He fled where he was kidnapped and left for the United States. When the half-brother of the Emir of Qatar learned of his departure and that Pittard had a hand in his escape, Pittard informed that he would "pay the price" and threatened to kill him directly, that he would "bury him in the desert" and kill his family.
Kidnapped Allende worked for Sheikh Khalid as a medical assistant in Los Angeles and Doha, from October 2017 to February last year, and he worked 7 days a week, 12 hours a day, sometimes 20 to 36 hours non-stop, until he requested on December 17, 2017 During his departure from the Sheikh's apartment complex, an armed security guard stopped him and told him that Sheikh changed his position. Allende insisted on leaving, but the guard confronted him and said, "No, you will not leave."
Petard says in the lawsuit that Sheikh Khaled, known as the president of the motorcycling and racing club, constantly threatened him with weapons and forced him to sign his resignation from work, and later detained him and his family and security staff against his will, and threatened him with physical abuse, and stolen or destroyed his personal belongings and drugs that He deals with her equipment, electronics and work, as well as his dismissal, only for refusing to obey orders in Los Angeles to kill a man and a woman whom he sees as a threat to his social reputation and personal security.