Splinters in Lebanon protests emerge as some call for Hezbollah disarmament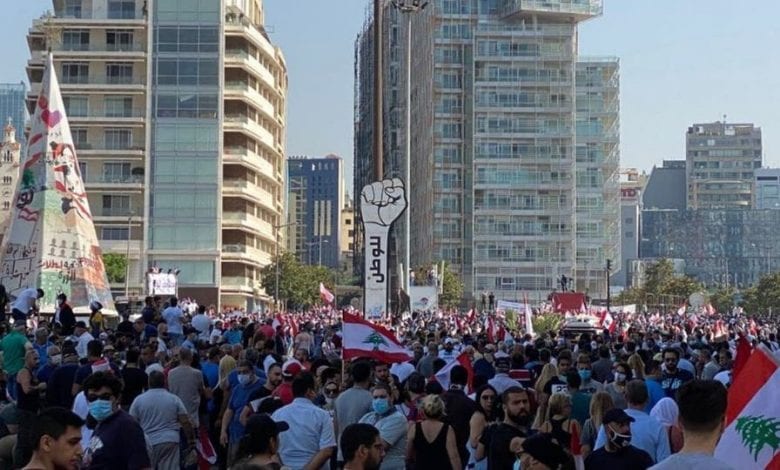 Splinters in Lebanon's protest movement emerged around a mass demonstration in Beirut called on Saturday with the stated purpose of renewing the energy of the anti-government uprising that started October 17, 2019.
Al Arabiya English

✔@AlArabiya_Eng

Watch: Protesters have gathered again in Lebanon's #Beirut, where they are facing off with supporters of Iran-backed #Hezbollah and Shia political party #Amal.https://english.alarabiya.net/en/News/middle-east/2020/06/06/Lebanon-protesters-stand-off-with-Hezbollah-Amal-supporters.html …
'No arms, no Hezbollah'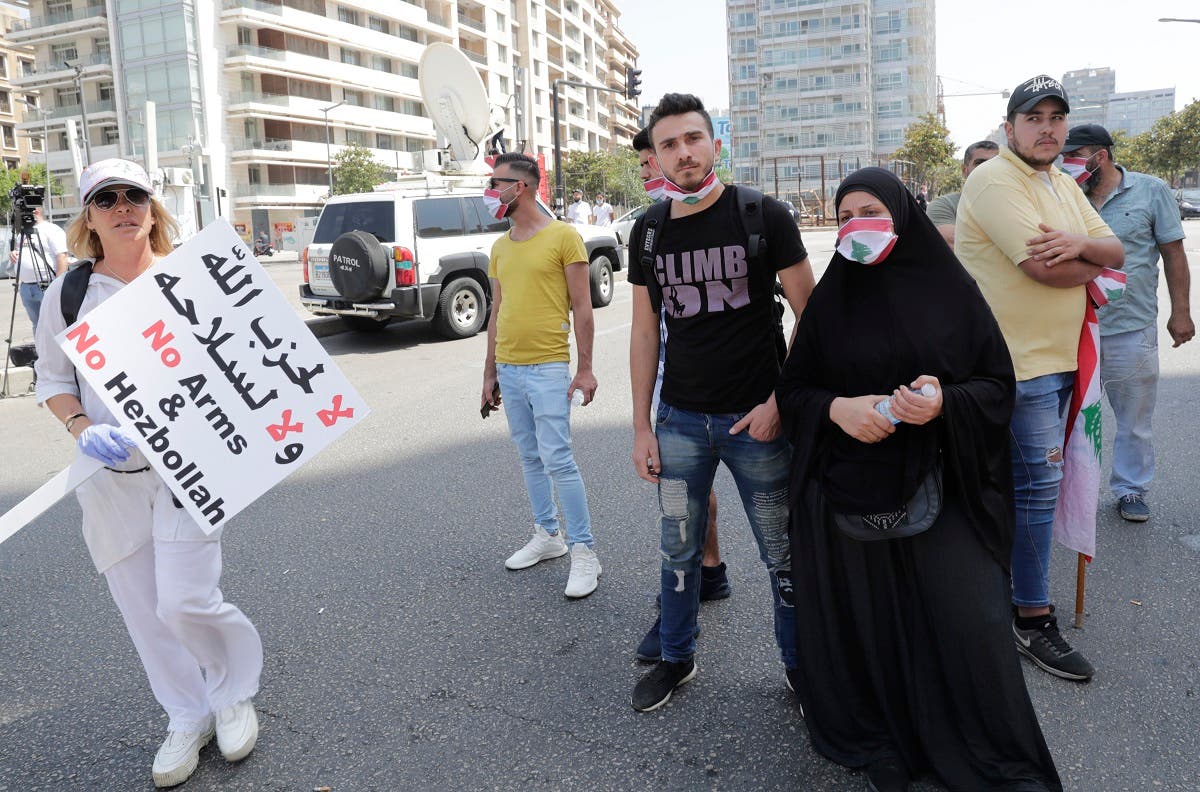 Lebanese protesters gather during a demonstration in central Beirut, on June 6, 2020.
Same demands remain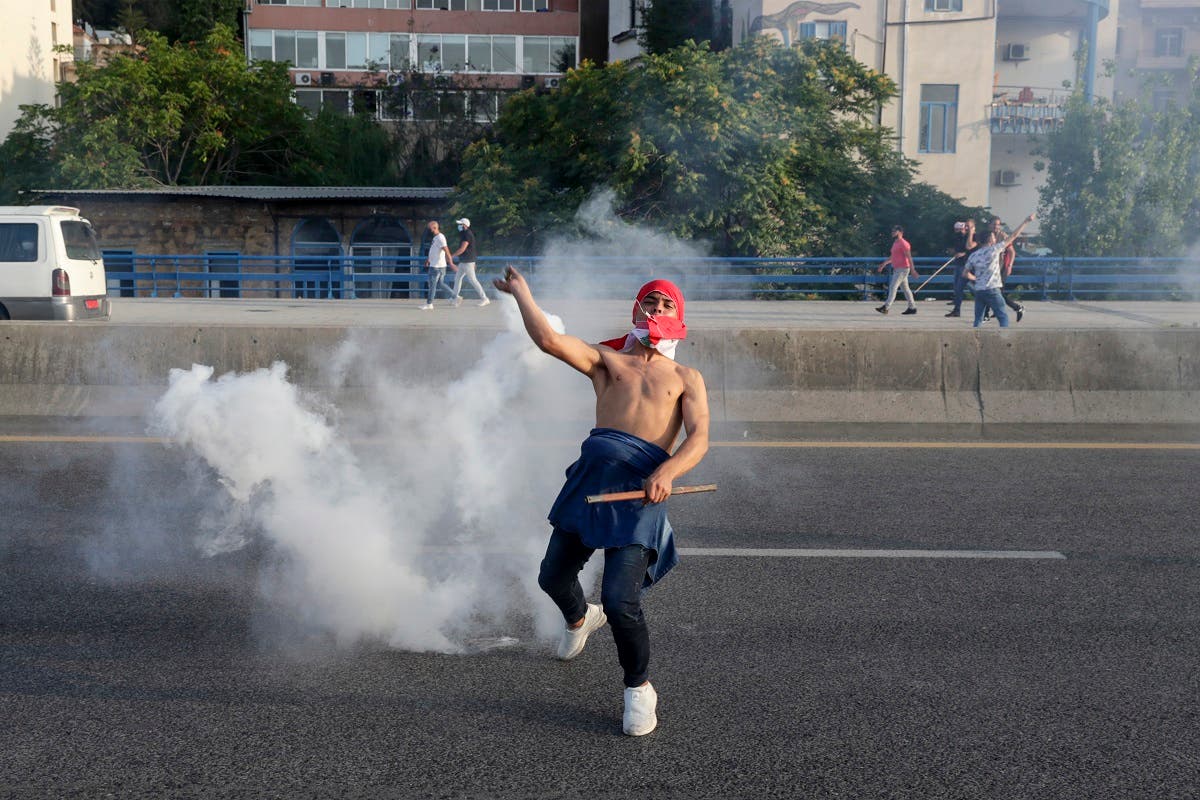 A Lebanese protester gestures amid clashes with riot police following a demonstration in central Beirut on June 6, 2020. 
Some activist groups that had previously been part of the October Revolution refused to join on Saturday, saying that the movement was being co-opted for political ends by political parties. Protest organizers in Saida held their own separate march on Friday and wrote that they would focus on the same demands "that we have raised since October 17th: an independent judiciary that will recover the looted fund, and a transitional government that establishes a fair electoral law that guarantees proper representation."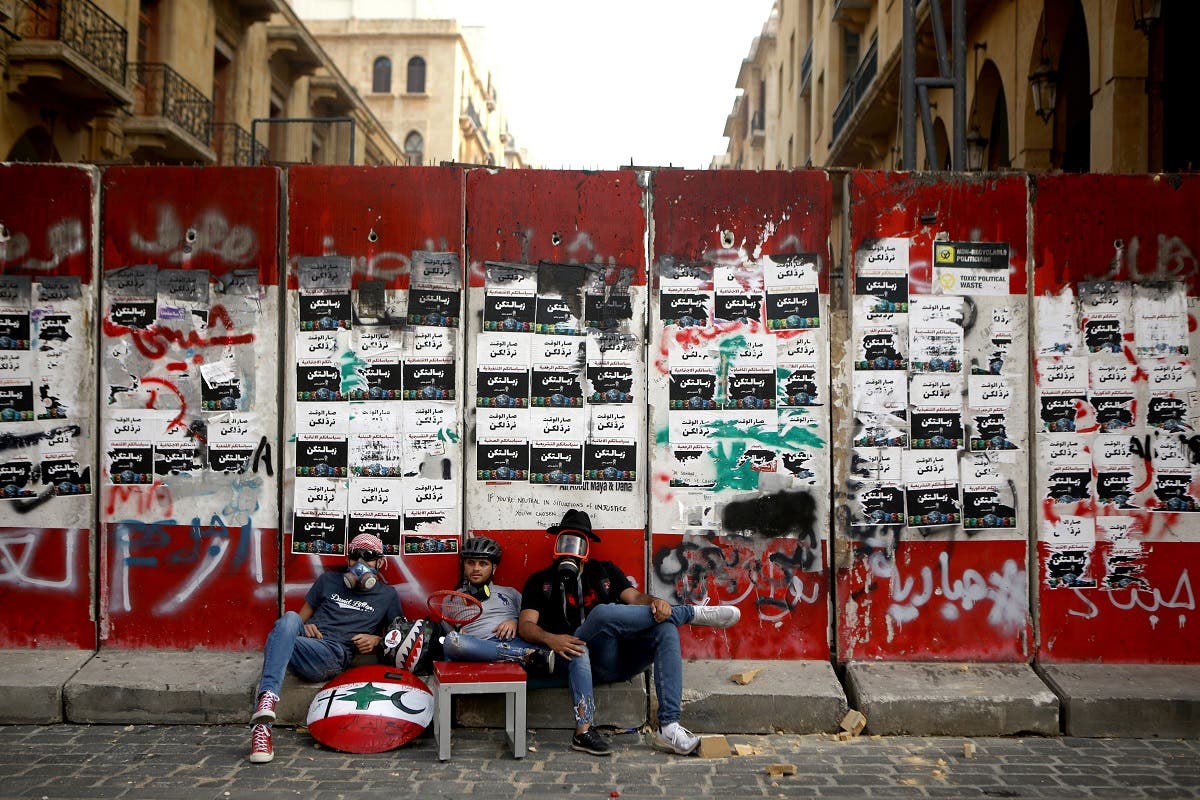 Lebanese protesters sit outside a fortified entrance of the Lebanese parliament during a demonstration in central Beirut on June 6, 2020. 
Al Arabiya English

✔@AlArabiya_Eng

Watch: Video shows Lebanese protesters near the parliament building in #Beirut throwing rocks shortly before getting dispersed by tear gas. Several hundred protesters are taking to the streets demanding the government resign.#LebanonProtestshttps://english.alarabiya.net/en/News/middle-east/2020/06/06/Lebanon-protesters-stand-off-with-Hezbollah-Amal-supporters.html …