Sudan: The dissident forces from the "Coalition of Freedom and Change Forces" announce their goals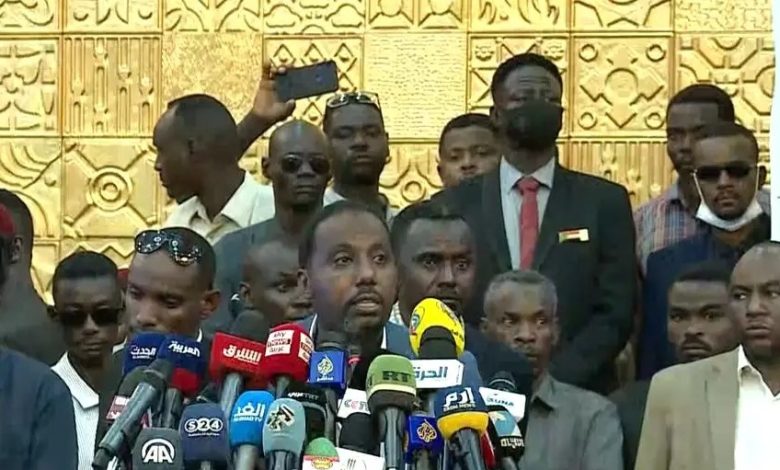 The splinter forces of the "Coalition of Freedom and Change Forces" in Sudan announced today, Saturday, a new charter, which included a number of goals, amid criticism from the "Professionals Association".
The goals of the dissident forces were represented in the charter announced today, Saturday, in:
Work on a just state with a federal system and adhere to civil rule.
Ensure the unity and security of Sudan.
Completing the peace process.
Calling on the rest of the armed movements to join the peace process.
Caring for the marginalized and achieving social justice.
Participation of youth and women in state institutions.
The return of the displaced and the treatment of their situation.
Completing state institutions and emphasizing the removal of empowerment in accordance with the law.
For his part, the leader of the Professionals Association, Naji Al-Asam, criticized this step and described the signing of this charter as a miserable attempt to confuse, and an attempt to escape from the pledges and obligations stipulated in the constitutional document and the Juba Peace Agreement.
The parties involved in drafting the new charter said that it is scheduled to be signed after 14 days, noting that it is open to all political forces, except for the former ruling National Conference Party during the era of Omar al-Bashir.