Sudanese Army Chief Voices Rejection to External Dictation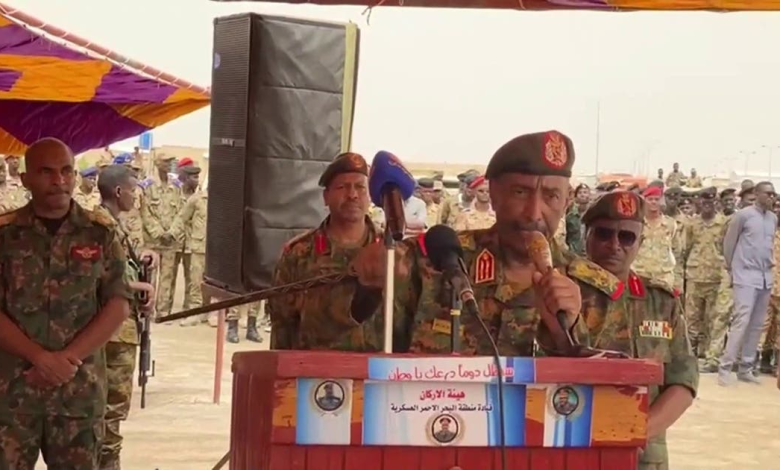 General Commander of the Sudanese Armed Forces (SAF) Abdel Fattah Al-Burhan on Saturday voiced Sudan's rejection of acting on external orders, saying the army and the people are committed to defeating the rebels, referring to the paramilitary Rapid Support Forces (RSF).
"All the army and the people agree to defeat the rebellion. We reject being ordered around and we do not accept anyone to direct us," Al-Burhan told soldiers at a military base in Sinkat area in eastern Sudan.
The Sudanese army chief said that what had happened in Sudan proved the need for a professional army, which would double the duty of training institutions in the future.
Sudan has been witnessing deadly armed clashes between the SAF and RSF in Khartoum and other areas since April 15, which left over 3,000 people killed and more than 6,000 injured, according to the Sudanese Health Ministry.
More than 4.5 million people have been displaced inside and outside Sudan due to the conflict, according to the latest update by the United Nations Office for the Coordination of Humanitarian Affairs.