Sudan's Top General Burhan Accuses Paramilitary Force of War Crimes
The exchange of accusations between the military and rival Rapid Support Forces comes as Amnesty International says warring parties are committing extensive rights violations.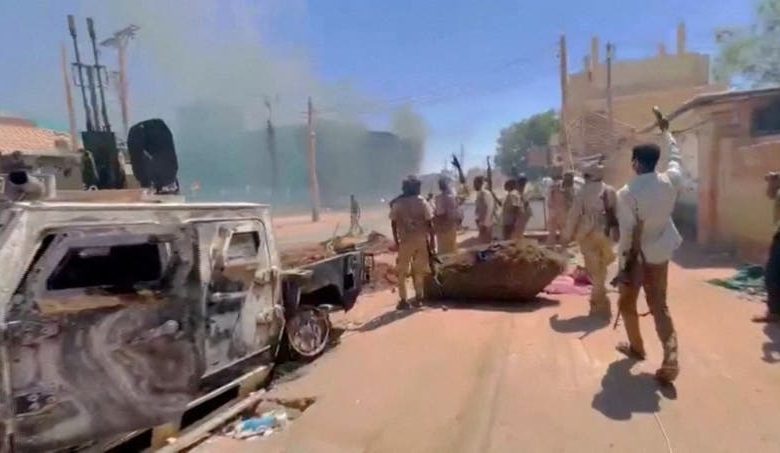 In a rare televised speech, the head of Sudan's military accused the rival paramilitary force of committing war crimes as all-out civil war threatens to engulf the northeast African country.
In a speech broadcast on Sudan TV on Monday, Burhan accused the RSF and Dagalo of committing violations under the falsehood of promising to restore democracy.
Sudan was plunged into chaos in April when months of simmering tensions between the military, led by Gen. Abdel Fattah Burhan, and the Rapid Support Forces, commanded by Mohammed Hamdan Dagalo, exploded into open fighting in Khartoum and elsewhere.
"How can you bring about democracy by committing war crimes?" he said, in a speech celebrating Sudan's annual armed forces day.
The rights organisation Amnesty International has accused both warring parties of committing extensive war crimes, including deliberate killings of civilians and mass sexual assault.
In its 56-page report, the group said almost all rape cases were blamed on the RSF and its allied militias.
In Darfur, the scene of genocidal war in the early 2000s, the conflict has morphed into ethnic violence, with the RSF and allied Arab militias targeting African communities in the western region, UN officials say.
Last week the violence intensified in South Darfur province, killing dozens.
Some 50 kilometres west of Nyala, tribesmen riding RSF vehicles raided the Kubum area of South Darfur last week, burning down the local market and sacking a police station, the legal group said in a separate statement.
The Darfur Bar Association, a Sudanese legal group focusing on human rights in the western Darfur region, said at least five civilians died in crossfire during intense clashes between the military and the RSF in Nyala, South Darfur's capital on Friday.
At least 24 people were killed during the attack, it said.
ICC to investigate
Last Month, Karim Khan, a prosecutor from the International Criminal Court, told the United Nations that he would be investigating alleged war crimes and crimes against humanity committed in Darfur.
The near four-month conflict has also reduced the capital, Khartoum, to an urban battlefield.
Across the city, RSF forces have commandeered homes and turned them into operational bases, residents and doctors groups say.
The army, in turn, has struck residential areas from the air and with artillery fire.
Over 2.15 million people have since fled Khartoum state, according to UN data.
The country's health minister, Haitham Mohammed Ibrahim, said in June that the conflict has killed upward of 3,000 people but there has been no update since. The true tally is likely far higher, say local doctors and activists.