Suha Arafat Former Palestinian President's widow threatens Palestinian Authority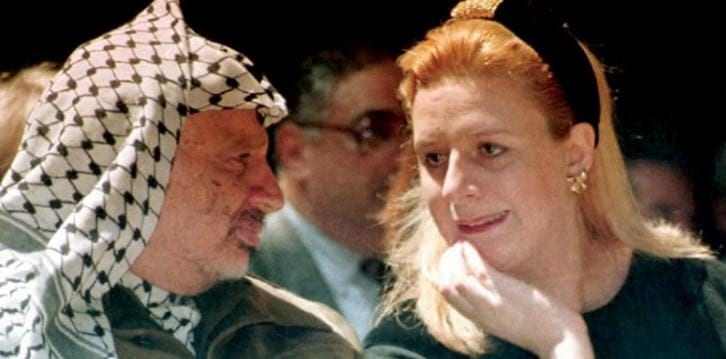 Suha Arafat The widow of former Palestinian President Yasser Arafat threatened the Palestinian Authority in an interview that if the Palestinian Authority harmed her or any member of her family, the gates of hell would be opened for the people of the authority.
According to details, Suha Arafat, the widow of former Palestinian President Yasser Arafat, has appeared on the screen of an Israeli TV channel and revealed that she is receiving threats from Palestinian Authority officials. According to Arab TV, the threats came after she posted a blog post on Instagram.
In this blog, Yasser Arafat's widow apologized to the UAE on behalf of the Palestinian people after the establishment of relations between the UAE and Israel.
She added, the Palestinian Authority had begun harassing her family members.
Suha Arafat's brother, Ghabi al-Tawil, who is the Palestinian ambassador to Cyprus, was summoned to Ramallah and questioned. The reason is that Ghabi refused to organize anti-UAE activities in the embassy building.
Suha questioned whether these people want to destroy Yasser Arafat's family, we have more power than them. Suha warned that if senior Palestinian Authority officials continued their campaign against her, she would reveal what she had in her memoirs about Yasser Arafat.
According to Suha, broadcasting only a small part of it will open the gates of hell for these people. "I will burn them to ashes in front of the Palestinians," Arafat's widow said in a telephone interview with the channel.
Suha revealed that Intezar Abu Amara, a female official, was behind the campaign to defame her. She is the director of President Mahmoud Abbas's office. Suha called on Palestinian President Mahmoud Abbas to protect them before they turn to any other world leader for this purpose.