Taliban issues a "general amnesty" for all state employees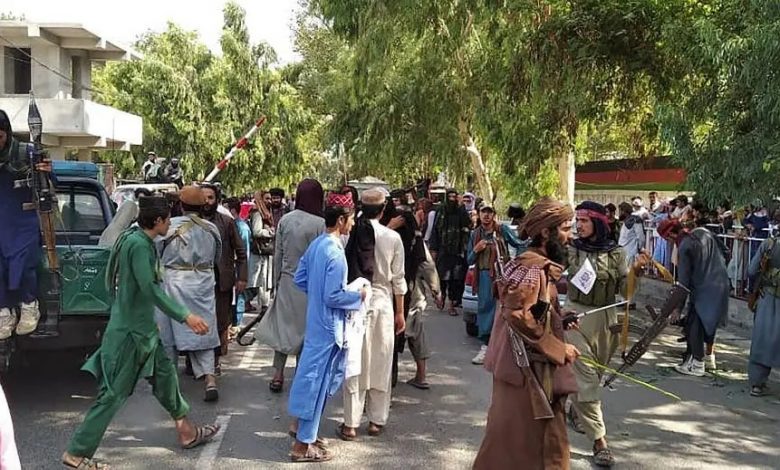 the Taliban issued a "general amnesty" for all state employees, calling on them to return to work, two days after seizing power in Afghanistan.
The Taliban had confirmed earlier that it had no problem with anyone, commenting on the scenes of crowds of citizens at Kabul airport, who were trying to flee the country.
The movement said in a statement: "A general amnesty was issued for everyone, so you can return to your normal life with complete confidence."
The spokesman for the political office of the Taliban, Dr. Muhammad Naim, held the foreign forces responsible for what happened at Kabul Airport to the Afghan citizens, saying: "The problem is due to the foreign forces. Problems on our part, and we have proven that in other major cities."
Naim said in a television statement: "There are rumors circulated by the media that had an impact on the Afghan citizens, and some returned from the airport after the movement assured them that there would be no problem, and now we assure everyone that this is their country, and we want to serve the people, who have passed, We do not want to go backwards, but move forward."
He continued: "There was no secret agreement or any mystery in fact, and the leadership said that the movement did not want to enter Kabul by force, because that would have caused disasters and problems, but hours after the statement issued by the Taliban, news and information came that the forces fled from the capital. The decision was to enter the city to provide security for the people."
Naeem added that "foreigners cannot come to provide security for the Afghan people, and this is what the movement said 20 years ago."
Taliban forces entered Kabul last Sunday, while President Ashraf Ghani fled the country, "to avoid bloodshed," according to a statement he posted on Facebook.