THAT'S WHY I'M HERE … RONALDO REVEALS THE SECRET OF HIS MOVE TO VICTORY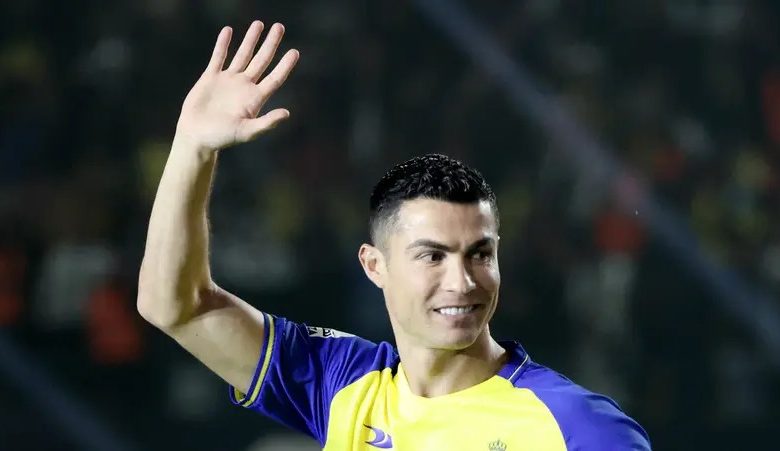 In the first interview after moving to the Saudi club Al-Nasr, Portuguese star Cristiano Ronaldo confirmed that he had a wonderful feeling to join Al-Nassr, adding that representing this club was an "honour" for him.
"The Saudi League Has Very Great Potential."
Ronaldo added, during excerpts from the interview, which Al-Nasr Club published on his Twitter account: "I am looking forward to starting to bring happiness to people and to me personally. I am very happy to be here."
He also added, "The most important thing is the present, enjoying and winning for the club," considering that the Saudi League has very great potential and world-class players. He's very strong and very competitive, and that's why I'm here today."
Two-Match Suspension
In addition, the management of the Saudi Al-Nasr Club received the international card for its Portuguese star, Cristiano Ronaldo, accompanied by the suspension penalty imposed on him by the English Football Association.
Al-Nasr presented its Portuguese player on Tuesday at his Marsoul Park stadium in Riyadh, after he signed him on Saturday in a free transfer deal, following the termination of his contract with Manchester United last month.
According to Al-Arabiya's sources, the management of the Al-Asimi club received the international card for the Portuguese star, accompanied by a suspension of the penalty for two matches from the date of his registration in the club's lists.
The English Football Association imposed a two-match ban in November on the club after he threw a mobile phone to a fan in the Everton match last season, and by attaching the penalty to his international card, Ronaldo will not participate in the next two Al-Nasr matches from the date of his registration in the Al-Nasr club lists.
Arab Observer