Thousands of Turks demonstrate in Istanbul against poverty
Thousands of Turks demonstrated today in the city center of Istanbul, in protest against the high prices and poverty, and in condemnation of politics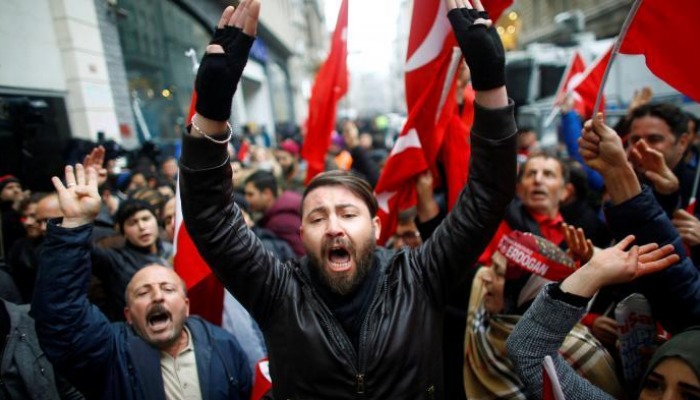 Thousands of Turks demonstrated today in the center of Istanbul, protesting against the high prices and poverty, and denouncing the economic policies of the government of Turkish President Recep Tayyip Erdogan, demanding that it resign.
The demonstrators denounced the policies of the Justice and Development Party government, which caused an increase in poverty and unemployment in the country, demanding its resignation and raising the minimum wage.
The Turkish "Ahwal" newspaper reported that the demonstration, in which thousands participated, was called by the Federation of Revolutionary Trade Unions under the slogan "It is enough.. we want a living," chanting slogans such as "we want to live a human life" and "equity in income and tax."
At the same time, at least 90 students were arrested in the capital, Ankara, according to the "We will not find a shelter" initiative. The students tried to gather in the Turkish capital despite the ban on demonstrations by order of the governor. The students were protesting against rising rents and demanding affordable housing since last summer.
The exchange rate of the lira fell against foreign currencies due to the policy of the President of the Turkish regime, Recep Tayyip Erdogan, aimed at lowering interest rates.
Economists believe that Erdogan's economic policy will not contribute to reviving the country's economy or reducing inflation, which has reached 20 percent.
The measures affected a large segment of the Turkish people, with an increase in the prices of basic commodities, including what reached a rate of 100 percent.