Tite resigns as Brazil coach after quarter-final exit
Tite became the sixth head coach to relinquish his managerial duties at Qatar 2022, after sticking to his promise to leave his post at the end of the tournament.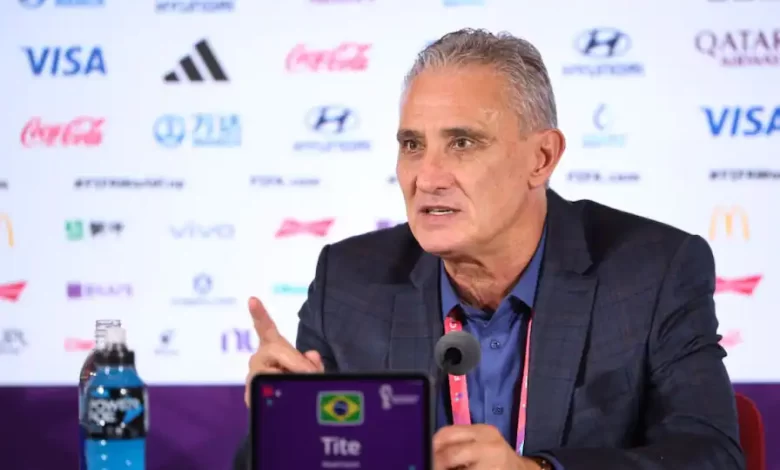 Brazil's national head coach Tite announced his resignation immediately after the national team's exit from the 2022 FIFA World Cup, which saw them draw 1-1 with Croatia after extra-time and eventually lose 4-2 on penalties.
Quarter-final wrap-up – Croatia penalty magic stuns Brazil, Argentina hold off fast-finishing Netherlands
Tite had previously spoke of his intention to leave the job after the 2022 tournament, and followed through on his promise after the match.
"It is a painful defeat but I go in peace. It is the end of a cycle," he said.
"I already said that a year and a half ago. I didn't come here to win and then turn around and say I was going to stay. People who know me know that."
The South American side were the favourites to win the tournament, but saw their hopes of progression dashed after Bruno Petkovic's 117th minute equaliser cancelled out Neymar's earlier opener in extra-time.
Croatia were successful from all four of their attempts from the spot, while Casemiro's opening penalty for Brazil was saved down the centre of the goal and Marquinhos struck the upright to send their opponents through to a second straight semi-finals berth.
Tite's resignation comes after six years in the role, taking over in June 2016 following Brazil's shock group stage exit from Copa América Centenario.
The 61-year-old guided Seleção to the quarter-finals at Russia 2018, where they lost 2-1 to Belgium, but claimed the Copa America trophy a year later after defeating Peru 3-1 in the final.
He came close to a second trophy with the national team in 2021, but lost 1-0 to Argentina in the final of the Copa America.
The Brazilian joins Gerardo Martino (Mexico), Otto Addo (Ghana), Roberto Martinez (Belgium), Paulo Bento (Korea Republic) and Luis Enrique (Spain) as the sixth manager to resign before the end of the tournament.
Croatia v Brazil (Quarter Finals) – Highlights – FIFA World Cup 2022™ 
Watch the FIFA World Cup, Tour de France, Giro d'Italia, Vuelta a España, Dakar Rally, World Athletics / ISU Championships (and more) via SBS On Demand – your free live streaming and catch-up service.