Trump Open to Serve as House Speaker for Up to 90 Days to Unify Republicans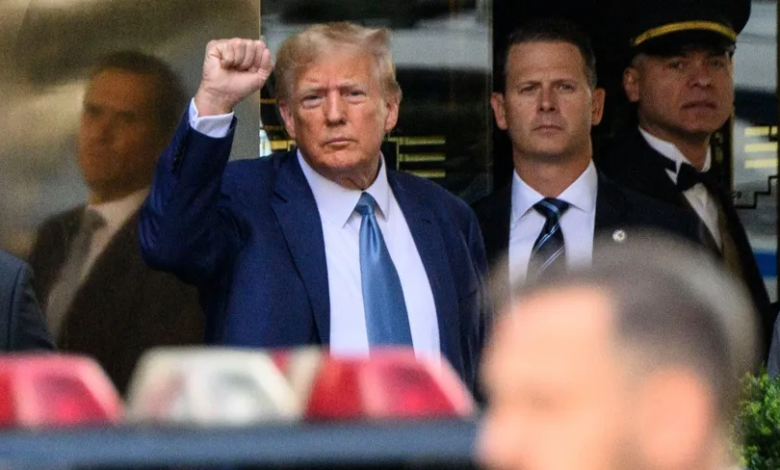 Former President Donald Trump announced on Thursday that he would be open to assuming the role of Speaker of the House on a temporary basis, in order to help unify the Republican Party. Trump, aged 77, expressed his willingness to step into this role for a brief period of 30, 60, or 90 days if the Republicans face difficulties in reaching a consensus on a replacement for Rep. Kevin McCarthy (R-Calif.).
In an interview with Fox News Digital, Trump explained that he has been approached by members of Congress who view him as a unifying figure due to his extensive connections within the party. He stated that he would consider temporarily taking on the speakership to assist the party in maintaining cohesion, especially since he is also running for president.
Trump clarified that he is not seeking this role out of personal desire but rather as a potential solution if the party is unable to decide on a permanent replacement. He added that he would be willing to step in as a short-term measure to support the party's interests. Trump further noted that he plans to travel to Washington to meet with Republican lawmakers on Capitol Hill on Tuesday, coinciding with the GOP conference's candidate forum, where potential options for the vacant speakership position will be discussed.
The upcoming election process for the new speaker in the full House is set to commence the following day and will continue until a successor is selected.
Regarding the possibility of assuming the role of speaker, Trump emphasized that his primary commitment lies with the party's interests, stating, "I would only consider it for the sake of the party." He reiterated that his main focus remains on his presidential campaign.
It's worth noting that, under the existing House GOP rules, Trump is currently ineligible for the speakership position due to a provision barring individuals with felony indictments from serving in this capacity. However, there is potential for these rules to be modified to pave the way for him to take on the role of speaker.
Donald Trump currently faces a total of 91 charges spread across four separate criminal cases. If he were to be convicted on all of these charges, the potential cumulative sentence could amount to 712 years and six months in prison.
Following the unprecedented removal of Rep. Kevin McCarthy, House Judiciary Committee Chairman Jim Jordan (R-Ohio) and House Majority Leader Steve Scalise (R-La.) have both declared their candidacies for the speakership.
However, there is also a faction within the GOP, including Representatives Marjorie Taylor Greene (R-Ga.), Troy Nehls (R-Texas), and Greg Steube (R-Fla.), that has voiced support for nominating and electing Donald Trump as the House speaker.
To secure election to the speakership, candidates must obtain an absolute majority of votes in favor of their candidacy. It's important to note that "present" votes do not contribute to this total, which means that they effectively lower the required number of votes needed for a candidate to secure the position.
In a similar context, Rep. Kevin McCarthy was elected as speaker in January after a lengthy process that spanned four days and involved 15 rounds of voting, during which a number of dissenters opted to cast "present" votes instead of supporting an alternative candidate to McCarthy.