Trump Pleads Not Guilty to 2020 Election Charges after Indictment and Arrest
The former president acknowledged his rights during an arraignment hearing in Washington, D.C.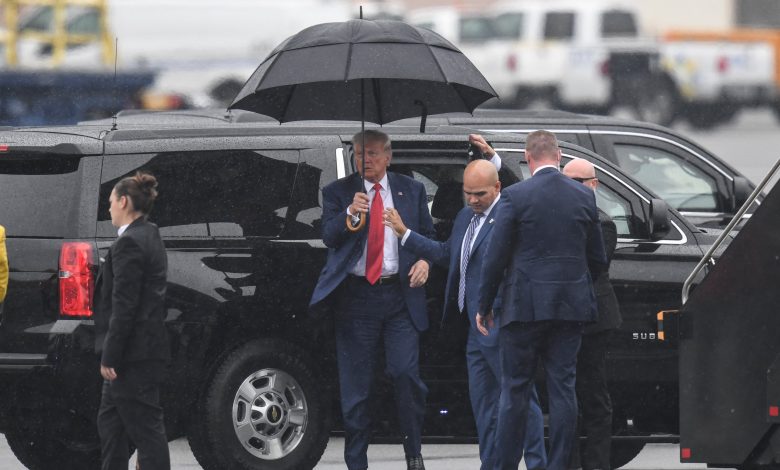 Speaking before his flight out of Washington DC, he claimed to reporters he was being attacked because he was doing well in the polls.
"This is a very sad day for America. This is a persecution of a political opponent. This was never supposed to happen in America," he said.
"This is the persecution of the person that's leading by very, very substantial numbers in the Republican primary and leading Biden by a lot.
"So if you can't beat them, you persecute him or prosecute him. We can't let this happen in America."
He is criminally charged with conspiracy to defraud the United States, conspiracy to obstruct an official proceeding, obstruction of and attempt to obstruct an official proceeding, and conspiracy against the rights of citizens.
The former president is accused of fuelling the January 6 riot at the US Capitol by spreading distrust in the 2020 election result, which he falsely claimed was stolen from him, and of pressuring officials to change results after being beaten by Joe Biden.
If convicted, he could spend up to 20 years in prison on count three, obstruction of an official proceeding, he was told by the magistrate, Judge Moxila Upadhyaya at a federal court hearing in the US capital on Thursday.
Trump, wearing a blue suit and red tie, denied all counts at the court after flying in to appear in person.
A heavy police presence was deployed to the streets as his opponents and supporters protested in the capital. They could be heard within the courtroom.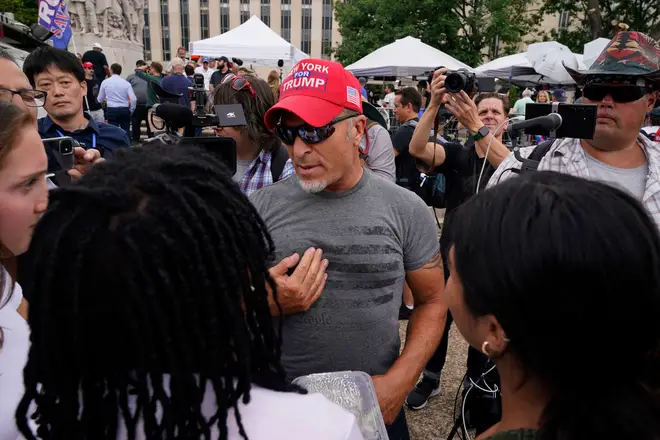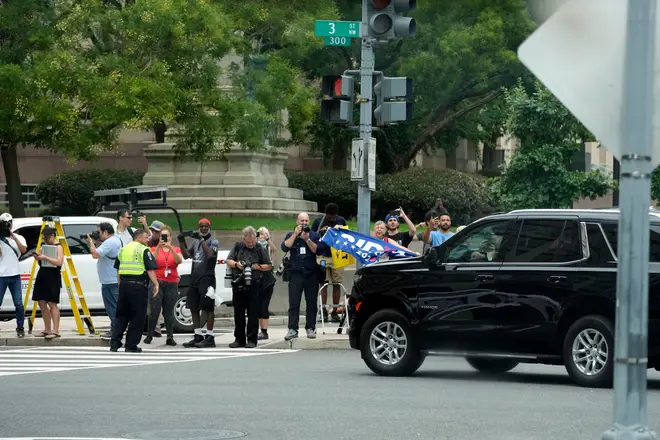 He sat hunched with his legal team as he waited for the court hearing to start. He misspoke after being asked his age, saying: "Seven-seven. 77."
The judge asked: "How does Mr Trump plead?"
"Not guilty," Trump replied.
The prosecution did not seek his detention ahead of the impending trial. The next hearing is scheduled for August 28.
Trump was set pre-trial conditions.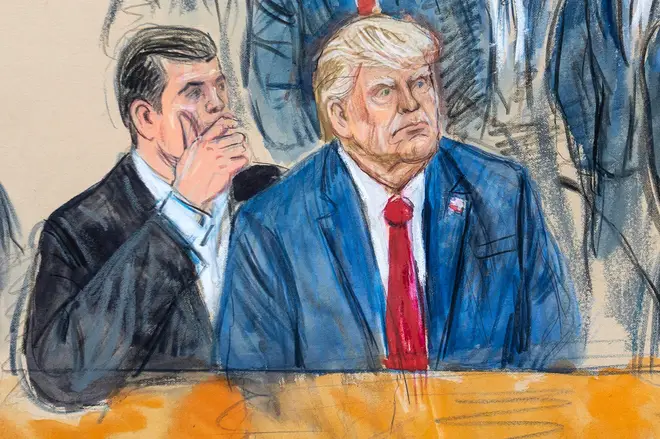 "The defendant must not communicate about the facts of the case to individuals known to be a witness except through counsel or in the presence of counsel," the judge said. Trump left in a motorcade after a 27-minute hearing.
Before his arraignment, Trump was digitally fingerprinted and formally placed under arrest.
He has not had his mugshot taken.
Read More: Michigan prosecutors charge Trump allies with vote machine tampering
Read More: Donald Trump faces four fresh charges over attempts to overturn the 2020 election and Capitol riot
His spokeswoman Alina Habba said Trump was fighting not for himself "but for the American people".
The former president received his third indictment on Sunday night after previous charges in probes over alleged hush money paid to porn star Stormy Daniels and also over his handling of classified documents at his Mar-a-Lago home.
Trump is running for president again – and is currently leading the chase for the Republican nomination ahead of Florida Governor Ron DeSantis.
Even if he were convicted, he could serve as president.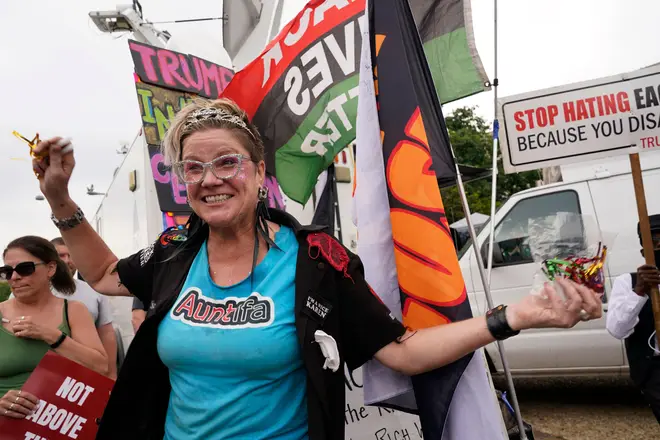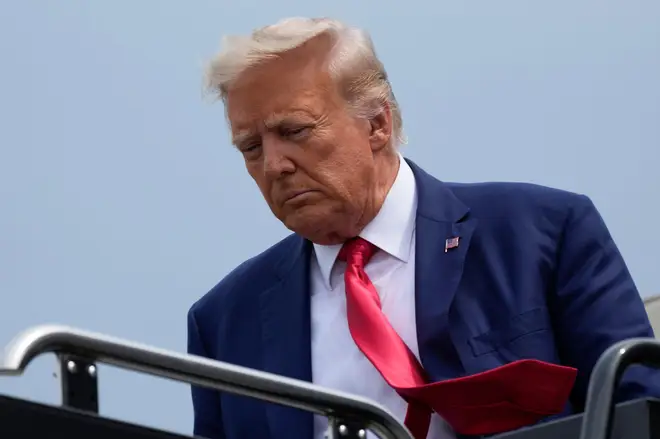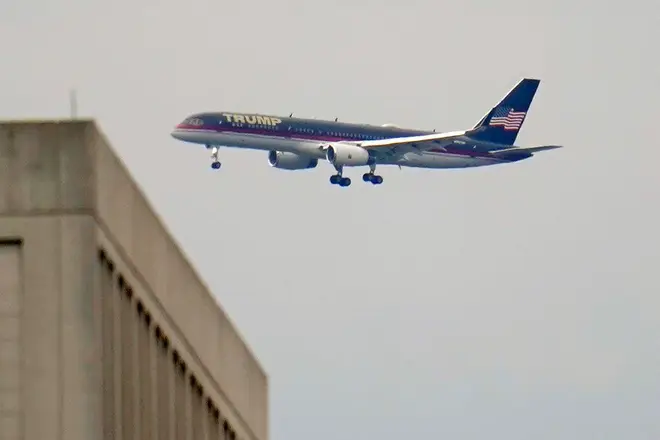 Reuters reported that there were six accused co-conspirators including Rudy Giuliani, former mayor of New York and one of Trump's attorney during his final months in office.
Before his latest indictment, Trump wrote on Truth Social: "I hear that Deranged Jack Smith, in order to interfere with the Presidential Election of 2024, will be putting out yet another Fake Indictment of your favorite President, me, at 5:00 P.M.
The investigation into attempts to subvert the 2020 election is being led by special counsel Jack Smith.
"Why didn't they do this 2.5 years ago? Why did they wait so long? Because they wanted to put it right in the middle of my campaign. Prosecutorial Misconduct!"
The Trump campaign compared the indictment to Nazi Germany and the Soviet Union in a statement before the indictment was confirmed.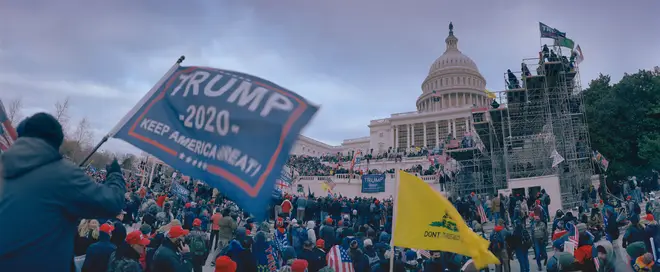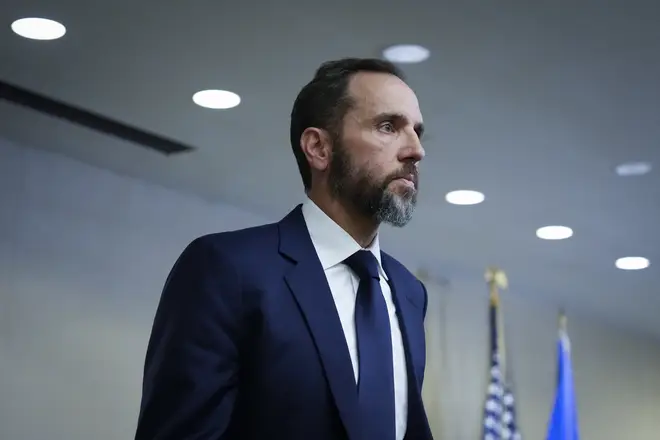 Trump, who is the first former US President to face federal criminal prosecution, also denies any wrongdoing in the previous two indictments.
Smith previously said the attack on the US Capitol was "fuelled by lies" from Mr Trump.
In a brief statement in Washington after the indictment against the former president was released, he said: "The attack on our nation's capital on January 6 2021, was an unprecedented assault on the seat of American democracy."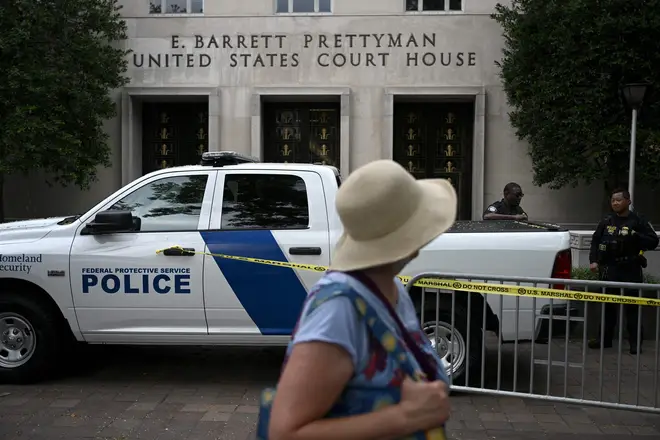 Federal prosecutors said in the indictment he knew his lies about his loss in the 2020 presidential election were false and that he spread lies to create an "intense national atmosphere of mistrust and anger" and "erode public faith in the administration of the election".
The count of conspiracy to defraud the US relates to alleged attempts to obstruct the collection, count and certification of votes in the election.
The conspiracy against the rights of citizens charge relates to alleged attempts to interfere with the right to vote and have those votes counted.
The conspiracy to obstruct an official proceeding and obstruction of an official proceeding relate to an alleged bid to obstruct the certification of the electoral college votes that confirmed Biden had won the election in Congress on January 6 2021, preceding the riot.
The Justice Department previously unsealed an indictment charging Mr Trump with 37 felony counts, 31 relating to the wilful retention of national defence information in Florida – also brought by Jack Smith.
About 13,000 documents were seized in raids on Mr Trump's Mar-a-Lago estate in Florida nearly one year ago.