Trump vows to "crush" Biden in 2024 presidential elections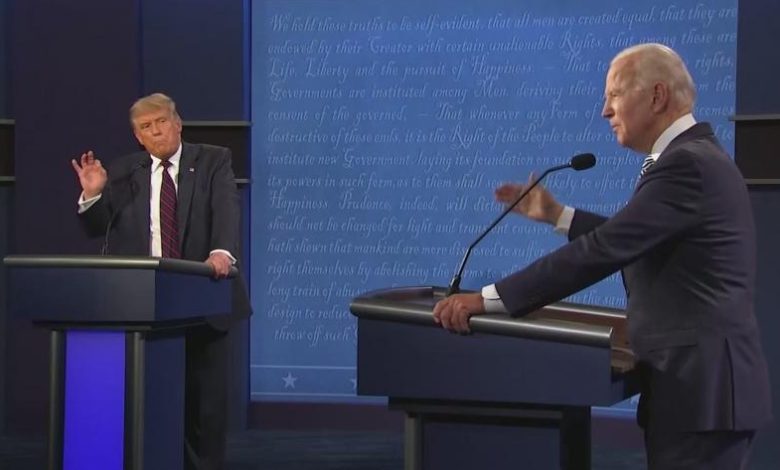 Former President Donald Trump has vowed to "crush" Joe Biden in the 2024 election, warning in his first campaign stop since his successor entered the race that the United States will descend into "anarchy" if the Republican billionaire isn't returned to office. The defiant address at a hotel in Manchester, New Hampshire, came with the twice-impeached former president's legal woes multiplying, as a writer who accuses Trump of rape testified for a second day at a civil trial in New York.
"We are living in a catastrophe. With your vote on 5th November, 2024, we are going to crush Joe Biden and the White House … at the ballot box, and we are going to settle our unfinished business."
"The choice in this election is now between strength or weakness, between success or failure, between safety or anarchy, between peace or conflict, and prosperity or catastrophe," Trump told a relatively-modest crowd of around 1,500 supporters.
Biden, 80, announced on Tuesday he would seek a second term in 2024, warning that the next election, like the last, would be a "battle for the soul".
Many top Republicans say Trump, 76, is positioning himself to lose again after leading Republicans to poor showings in the 2020 general election and in the last two midterm cycles.
"Republicans want someone who can win in November of '24. Donald Trump is a loser," New Hampshire Governor Chris Sununu, who is said to be mulling a rival presidential bid, told NBC on Sunday.
Despite Trump's legal woes, he has consistently maintained double-digit leads in Republican primary polling, running far ahead of his nearest likely rival, Florida Governor Ron DeSantis.
Nine Republicans in the U.S. Senate have endorsed the billionaire, but others are warning that prosecutions enmeshing Trump might undermine their hopes of taking the upper chamber of Congress back from the Democrats next year.
In a wide-ranging speech that included a rare Q&A and ran to more than 100 minutes, Trump revisited much of his favourite territory, from making false claims about fraud in the 2020 election to smearing his rivals.
He told supporters he was retiring the "Crooked" nickname he uses for longtime foe Hillary Clinton and giving it to Biden instead.
"With such a calamitous presidency, it's almost inconceivable that Biden would have even thought of running for reelection," Trump said.