Tuchel and Conte are punished for the fight – but receive different penalties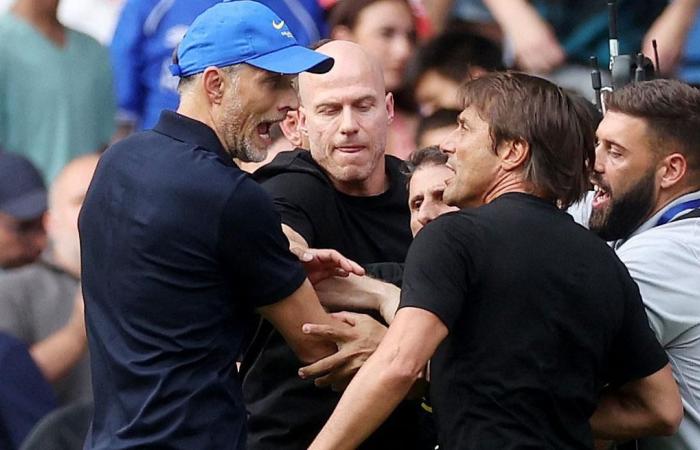 The London derby between Tottenham and Chelsea turned chaotic. Coaches Antonio Conte and Thomas Tuchel got into a fight both in connection with several of the goals, but the coaches also got together at the final whistle when they were supposed to shake hands as thanks for the match. The brawl resulted in both receiving a red card, but now additional penalties are also coming.
During Friday, the English football association, The Football Association (FA), announced that Tuchel was fined 35,000 pounds (438,000 kroner) in fines for his actions, while Conte was fined 15,000 pounds (188,000 kroner). Both coaches have subsequently admitted to the association, during its investigation into the matter, that their conduct was not acceptable.
Furthermore, the association writes that both coaches have a chance to appeal and that Tuchel's suspension, which he received in connection with the incident, has however been temporarily suspended, which means that he will be able to take care of the team during its match against Leeds on Sunday.