Tunisia: Imprison former Prime Minister Ali Larayedh on "terrorism" charges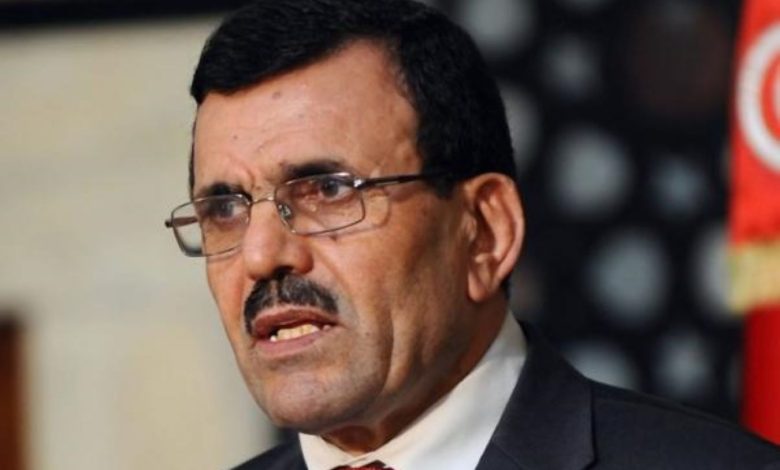 Two lawyers said, on Monday, that a Tunisian judge ordered the imprisonment of the former prime minister and a senior official in the Brotherhood Ennahda Party, Ali Larayedh, on suspicion of "sending young men to fight in Syria," after hours of interrogation with him.
Lawyer Enas Harath stated that "the investigating judge of the terrorist pole issued a deposit card against former Prime Minister Ali Al-Areedh in what is known as the deportation file."
"This is correct," Mukhtar al-Jami', a lawyer for Al-Areedh, told Reuters news agency when asked about the decision to imprison the former prime minister, without elaborating on the details.
The head of the Election Authority, Farouk Bouaskar, said that only 11.2 percent of Tunisian voters cast their votes in the parliamentary elections, after most political parties boycotted the vote, saying that it was a sham election aimed at strengthening Said's authority.
In a statement, Brotherhood Ennahda Party denied the accusation of terrorism, describing the decision as a political attack on one of President Kais Saied's opponents "to cover up the abject failure in the elections."