Tunisia military judge jails two members of Ennahda Brotherhood movement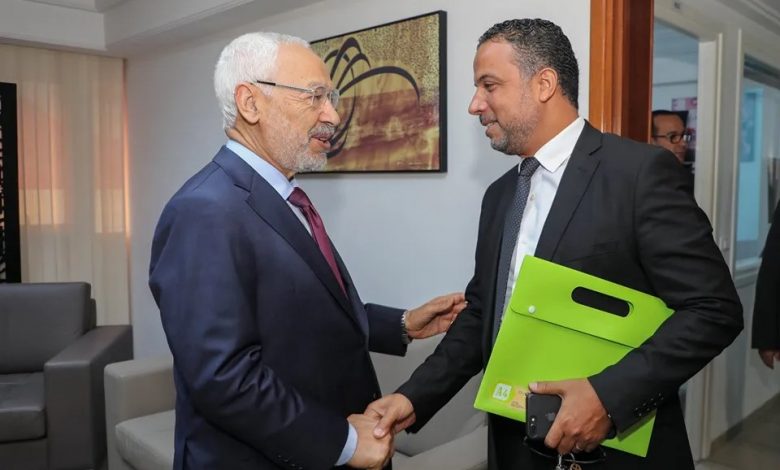 A Tunisian military judge on Tuesday jailed two lawmakers from the Islamist Karama party which is connected with Ennahda Brotherhood party.
The court jailed Nidal Saudi and Saif Eddine Makhlouf, a leader of the Karama party and a frequent critic in parliament of President Kais Saied, taking the total number of imprisoned MPs to five.
Makhlouf, who was detained and released last week when he tried to attend a court hearing against himself, was imprisoned after being refused permission to represent Saudi as a lawyer.
Saudi was ordered to be jailed for allegedly insulting security staff at the airport months ago, his lawyer Ines Harrath said.
A statement by the military judiciary said the judge had ordered Makhlouf to be jailed because he had made a threat to a military judge and accused military judges of being involved in what Makhlouf had described as a coup.
Saied dismissed the prime minister, suspended parliament and assumed all governing powers on July 25 but he has yet to name a new premier or declare a roadmap for the future.
Saied has defended his intervention, rejected accusations of a coup and pledged to uphold rights. He said on Monday he had instituted transitional governing rules and would introduce a new electoral law.