Tunisian Brotherhood collect their supporters against President Kais Said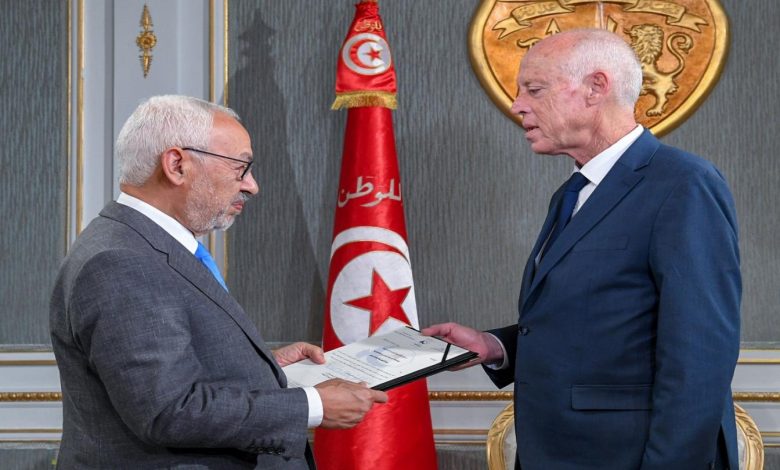 While Tunisia is going through political crisis and a widespread popular movement against betrayal and violence practiced by the Tunisian Brotherhood, Ennahda Movement called, Thursday, for their supporters to take the streets on a date that will be announced later to support the ministerial reshuffle announced by Prime Minister Hichem Mechichi and dismissed by the president, and to support the parliament, which is dominated by Muslim Brotherhood coalition.
Ennahda called it's supporters to take the streets in pro-government demonstrations with its new composition despite the suspicions of corruption against a number of ministers who were included in the ministerial reshuffle, is a clear challenge to President Kaïs Saïed, who is calling for the withdrawal of new ministers who are haunted by suspicions of corruption or the resignation of al-Mechichi, as well as warning of a dangerous stage From the chaos the country may witness in light of the calls for violence launched by a number of Tunisian Brotherhood leaders.
Eleven new ministers won the confidence of Parliament two weeks ago, but President Kaïs Saïed refuses to take the constitutional oath before him, due to the violations that have marred the amendment process, suspicions of corruption and conflicts of interest that affects a number of new ministers, which caused a rift between the Government president Hisham Al-Mechichi and Parliament Rashid Al-Ghannouchi.
The demonstrations, which the Brotherhood Ennahda Movement began to mobilize, come in response to the counter-demonstrations that took place last week, calling for the resignation of the government, the dissolution of parliament and the change of the political system, in which slogans were raised against Ennahda movement, which was considered one of the most important engines of the political crisis in the country, as well as against its leader Rashid Ghannouchi .
Tunisian President Kaïs Saïed, last Wednesday, escalated his situation against Mechichi and Ghannouchi, criticized their attempts to pass the constitution and violate the law to support the ministerial amendment, reiterating his keenness to implement the constitution and respect the supremacy of the law and state institutions.
said hinted that the cabinet reshuffle was made according to the well of Ennahda movement and the political view tp support Mechichi, stressing that he would not accept that everyone related to any corruption and conflict of interests put their hand on the Qur'an to take the constitutional oath.
This crisis comes between the two heads of the executive authority in the absence of the Constitutional Court, whose formation has been failed for years.