Tunisian Judge Issues International Arrest Warrants for Prominent Political Figures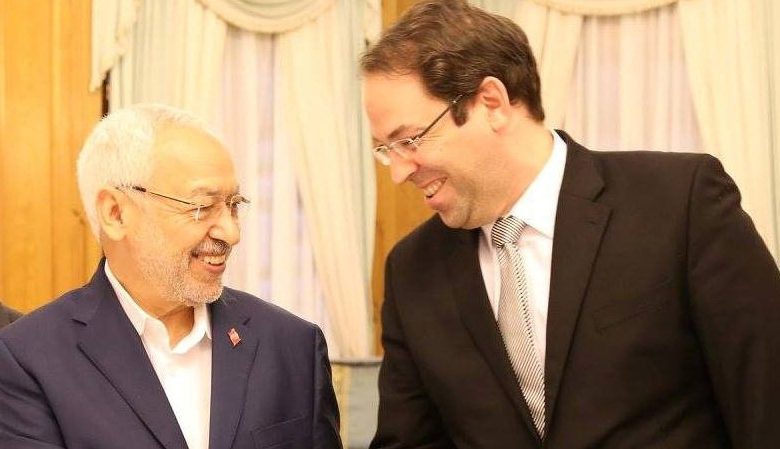 A Tunisian judge issued international arrest warrants for 12 prominent political figures, including a former prime minister and a former presidential chief of staff, charging them with forming a terrorist alliance and conspiring against the state, the state news agency reported on Tuesday, citing a court spokesperson.
In addition to former Prime Minister Youssef Chahed and former Chief of Staff Nadia Akacha, the 12 included Moadh Ghannouchi, the son of Ennahda Islamist party leader Rached Ghannouchi.
In June 2023, Tunisian authorities announced the discovery of a plot to overthrow President Kais Saied's rule. The conspiracy involved infiltrating the presidential palace with the assistance of Nadia Okasha, who held the position of director of the presidential office since Saied's assumption of the presidency at the Carthage Palace.
Following this revelation, the Investigation Office of the Anti-Terrorism Pole, a competent court, initiated an investigation into a case related to conspiracy against state security. The criminal group allegedly responsible for this plot was led by several prominent figures, including:
Youssef Chahed: Former Prime Minister of Tunisia.
Kamal Al-Qizani: Former Director General of National Security.
Rashid Ghannouchi: Head of the Tunisian Brotherhood, and his son Moaz.
Ali Al-Arayedh: Leader of the Brotherhood.
Lotfi Zaytoun: Leader of the Brotherhood.
Nadia Okasha: Former director of the presidential office, who subsequently fled abroad.
Mehrez Al-Zouari: Former director of the Ministry of Interior.
Abdel Karim Al-Obaidi: Involved in the case of the assassination of leftist leaders Chokri Belaid and Mohamed Brahmi in 2013.
Mustafa Khadhar: Also implicated in the case of the assassination of Chokri Belaid and Mohamed Brahmi in 2013.
The investigation aimed to uncover the extent of their involvement in the conspiracy against state security and any other related activities. It is important to note that the information provided is based on the given context, and the outcomes of the investigation may vary over time.