Tunisian leader requests the return of Tunisian citizens who participated in conflicts against Syria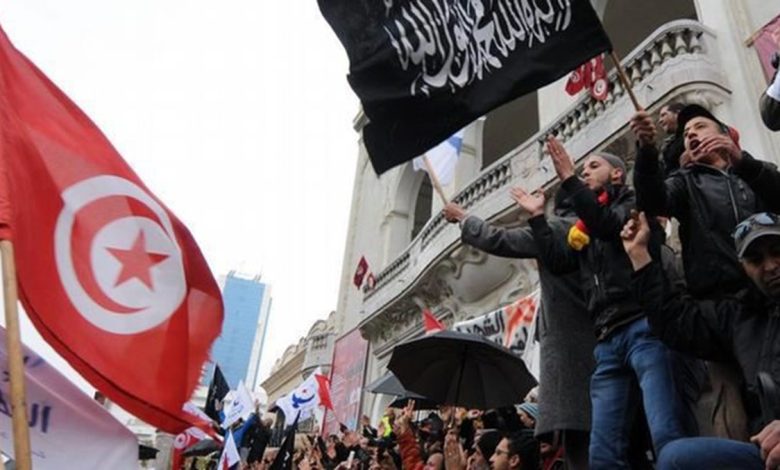 Suhaib Al-Mazriqi, the leader of the Baath movement in Tunisia, has called for the repatriation of Tunisian citizens who joined terrorist organizations in Syria to fight against the Syrian army. Al-Mazriqi also urged for their security files to be handed over to Syria.
Al-Mazriqi believes that bringing these individuals back to Tunisia is a crucial step towards uncovering the truth about their recruitment and the parties responsible for their involvement in the global conflict against Syria, particularly young individuals who were misled.
Additionally, Al-Mazriqi accused Tunisia's Renaissance movement, linked to the Muslim Brotherhood, of being part of a conspiracy. He pointed to the Friends of Syria Conference in Egypt in 2013, during which Rashid Ghannouchi signed the "Jihad in Syria Charter" advocated by Yusuf al-Qaradawi, a prominent figure in the Muslim Brotherhood.
The Tunisian Baath Party leader commended the stance of Tunisia's ambassador to Syria, Muhammad Al-Dhahibi, and called on the Tunisian government to facilitate the return of these individuals and collaborate with the Syrian Arab Republic to investigate their security records. He argued that these terrorists and their backers had committed humanitarian crimes, leading to the displacement of innocent people.
Al-Mazriqi emphasized the importance of safeguarding Tunisia's national sovereignty and security, calling for maximum penalties to be imposed on terrorist organizations. He also urged the classification of the Muslim Brotherhood as a terrorist organization within Tunisia.
In a related development, Thaer Salhab, the governor of Idlib, expressed confidence that the entire governorate would soon be liberated, allowing displaced residents to return to their homes, similar to what occurred in other cities and towns previously liberated by the Syrian army.
Salhab conducted meetings with displaced people from Jabal al-Summaq to address their needs and challenges. He assured them that all of Idlib's territory would be reclaimed, enabling the return of its inhabitants, just as it happened in Khan Shaykhun, Maarat al-Numan, and other areas that were liberated by the Syrian army.