Tunisian President issues warning to speculators, calls for combating against inflation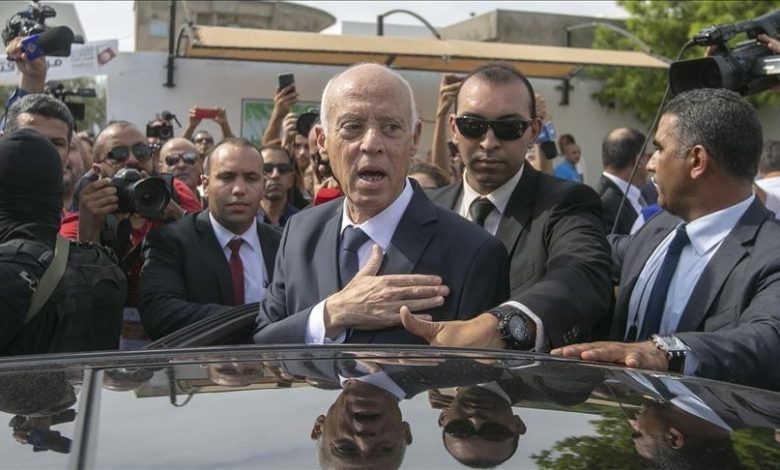 Tunisian President Kais Saied issued a stern warning to speculators and hoarders, stating that joint operations would be carried out to monitor prices and speculators in the coming period.
This came during a walk of more than 10 kilometers on foot on Sunday evening, starting from Habib Bourguiba Street in the capital Tunis to the city of Radès in the governorate of Ben Arous, passing through the city of "Makrin," where he listened to the concerns of Tunisians.
During his visit to a grocery store, Saied denounced the high prices of food items and said, "We are not against businessmen, but they must be in line with history… These prices are unacceptable, and it is not acceptable for some to hoard billions while others go hungry." He emphasized the need to monitor prices and speculators.
Saied considered that citizens with low and middle incomes could no longer keep up with the pace of rising prices, calling for the fight against this inflation and stressing the importance of supporting businessmen in the state's efforts to control price hikes.
President Saied affirmed that joint operations would be carried out to monitor prices and speculators in the coming period.
He also criticized the high prices of essential goods, saying, "Even the average-income citizen can no longer afford them."
Tunisia is witnessing a campaign against monopolization and speculation, which is a continuation of a program announced by the authorities more than a year ago, leading to the arrest of wholesale merchants and businessmen on charges of engaging in hoarding and stockpiling of goods.
Recent months have seen arrests of businessmen accused of conspiring against the country's food security.
During his tour, President Saied inspected some confiscated properties that had been severely neglected, considering this neglect to be intentional to return them in a twisted way to the parties from whom these properties were confiscated.