Tunisian President Kais Saied pledges to strengthen the stability in Tunisia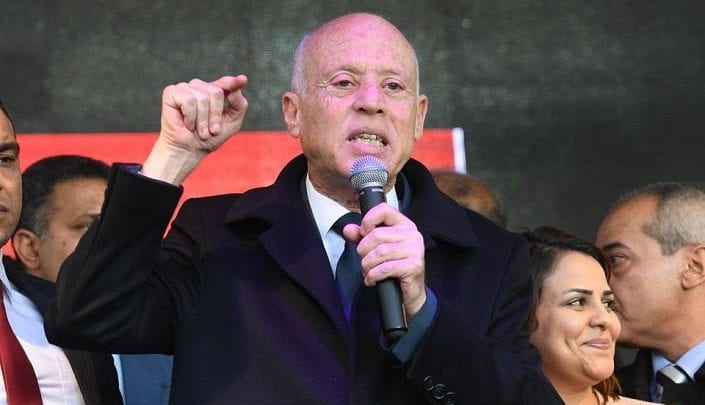 Tunisian President Kais Saied praised the assistance of a number of countries to his country, which is facing a delicate economic situation, in order to fulfill its financial obligations.
The Tunisian president, who made veiled accusations against his opponents and the dismissed government, of dragging the state to the brink of bankruptcy, began making extensive contacts with Arab countries and Tunisia's partners from the international community to send messages of reassurance about the country's democratic transition, and in search of economic and financial support.
During his meeting today with Central Bank Governor Marwan Al-Abbasi, Saeed praised "the sincere stand of brotherly and friendly countries to bridge the imbalances in the financial balances and help Tunisia fulfill its internal and external financial obligations," according to a statement issued by the Tunisian presidency.
Saeed said: "Praise be to God, we have honest brothers who stand with us in all fields, especially in the security and economic fields."
The Tunisian economy recorded the worst growth since the mid-twentieth century, as the contraction rate exceeded 8% in 2020, and the fiscal deficit exceeded 11% of GDP.
The president added: "The time will come for me to announce this historic stand for a number of our brothers and friends who have also called to strengthen the Tunisian people's support in these historical moments in which we are living."
A state of anticipation prevails in Tunisia, awaiting the president's announcement of a new government, after imposing exceptional measures in the country last Sunday, and the start of an urgent rescue program.