Tunisian President Qais Saeed, in response to his accusation of plotting a coup: "it is shameful"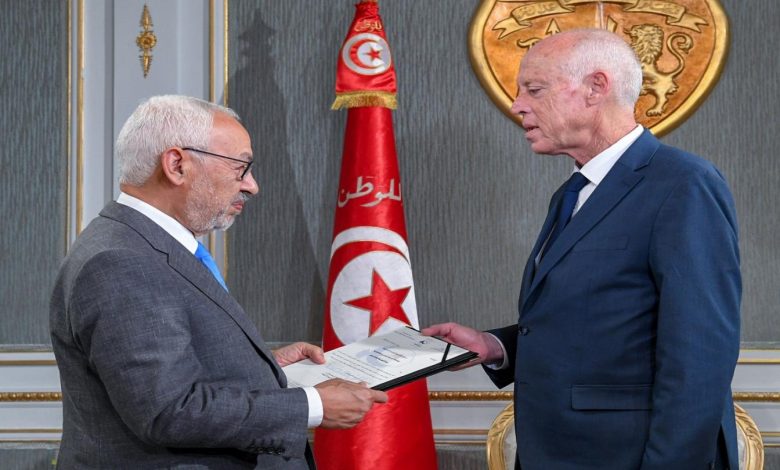 Tunisian President Qais Saeed said that the talks and leaks about his intention to carry out a constitutional coup to control the reins of government in the country, "is a shame," stressing that "he is not one of the advocates of the coup and violating legitimacy."
And on Sunday, the London-based Middle East Eye news site published a 5-page document on which it was written "Absolute Confidential" and confirmed that it was a "leak" from the office of Presidential Court Director Nadia Akkash, allowing President Qais Saeed to "gather powers in his hand" to declare the country "in danger He attacked "the deterioration of the health situation due to the pandemic and the exacerbation of the country's debts, by implementing Article 80 of the Constitution."
This came during his meeting, today, Wednesday, with the Prime Minister and Acting Minister of Interior Hisham El-Mechichi, in their first meeting in months in Carthage Palace, due to their differences over terms of reference, in the presence of Defense Minister Ibrahim Al-Bartagi.
In a video statement published by the presidential page, Saeed expressed his surprise at what is being promoted these days about preparing a plan for the coup, after years of work in the legal and administration field, considering that "the coup is not based on the constitution but rather on legitimacy," wondering, "How can we talk?" About a constitutional coup while we are under Chapter 80 and in a state of emergency? "
Article 80 of the Tunisian constitution stipulates that "the president of the republic in a situation of imminent danger threatening the existence of the homeland and the security and independence of the country, with whom it is impossible for the normal functioning of the wheels of the state, to take the measures required by this exceptional situation, after consulting the prime minister and the speaker of the Assembly of the Representatives of the People and informing the President of the Court Constitutional measures, declaring the measures in a statement to the people. "
In the same context, President Qais Saeed called on the Public Prosecution Office to move on its own to reveal the source of these leaks, and he also asked the judiciary and parliament to play their role and implement the law, indicating in this regard that the Ministry of Justice had directed 25 complaints to Parliament against deputies related to fraud and drug smuggling. However, he refused to present it to the plenary session, hinting at the need to lift the immunity of MPs, some of whom are immunized by fleeing.
Yesterday, Tuesday, the Ennahda Movement, whose leader, Rashid Ghannouchi, is locked in a struggle over powers with the President of the Republic, Qais Saeed, and accused him of fabricating the coup document to harm the image of the president, called for an investigation into the contents of the leaked document and revealed all its circumstances.
Saeed stressed the need for full coordination between state institutions, even in the form of differences in views and perceptions between the three presidents, to preserve the unity of the state and the cohesion of its institutions.