Tunisia's Public Prosecutor Office Orders the Detention Of Abir Moussi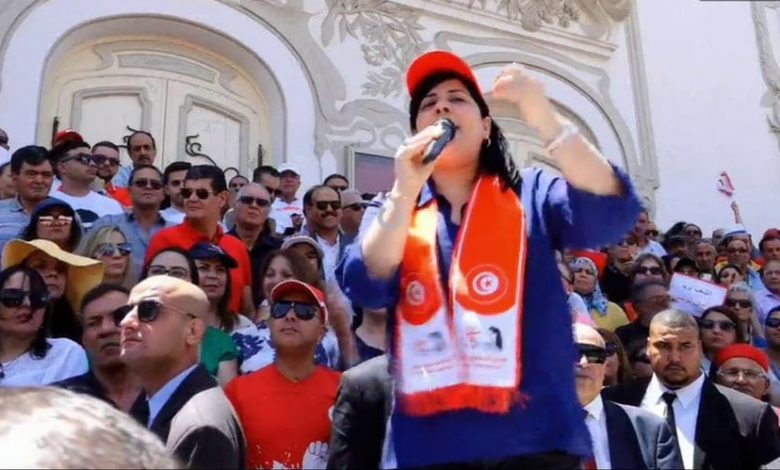 The Tunisian Public Prosecutor's Office ordered the detention of the leader of the Free Constitutional Party, Abir Moussi, as she attempted to submit a grievance at the registration office in front of the Presidential Palace in the suburb of Carthage.
The President of the Lawyers' Branch in Tunis, Aroussi Zaqir, stated, "Abir Moussi has been held for 48 hours on charges of processing personal data, obstructing the freedom of work, and attempting to cause chaos."
Nafaa Al-Aribi, Abir Moussi's lawyer, added, "She is being detained at the Halk El Wadi police station."
Earlier, Abir Moussi had said in a recorded video that she had gone to the registration office at the presidency to file an appeal against a presidential decree. She explained that this step was necessary for her to later submit an appeal to the administrative court.
Abir Moussi was a former supporter of the late President Zine El Abidine Ben Ali, who was ousted by massive protests in 2011. However, in recent months, she has led regular protests with her party against the current President, Kais Saied, accusing him of acting unconstitutionally and describing his decisions as illegal.