Turkey cancels press cards of more than 680 journalists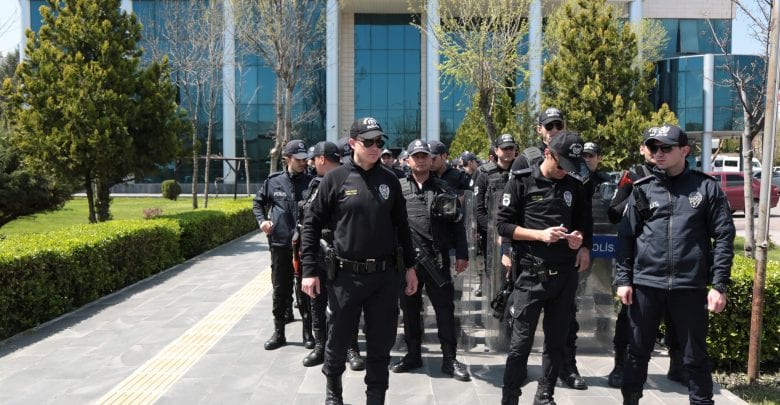 Turkey government has cancelled the press credentials of 685 journalists since the July 2016 failed coup over links to groups that Ankara says pose a threat to national security.
Turkey granted a total of 343 yellow, or temporary, press cards in 2019 thus far while cancelling the press cards of 685 journalists over links and communication to groups which pose a threat to national security, news site T24 quoted Turkish Vice President Fuat Oktay as saying on Saturday during a parliamentary budget planning session.
Turkey in Dec. 2018 began to implement new regulation on press cards, allowing for authorities to cancel press credentials of journalists over security-related reasons while placing restrictions on obtaining them.
According to the regulation, a journalist must never "engage in behaviour against national security and public order" to be able to hold a press card. 
The Directorate of Communications, the agency responsible of issuing press cards that is under the Turkish presidency, is also allowed to cancel the existing press cards of journalists in case of such behaviour.
Dozens of journalists have been imprisoned or harassed with legal challenges, and critical media outlets have been forced into self-censorship or shut down as part of a government crackdown following the July 15, 2016 coup attempt.