Turkey, Egypt to conduct new round of exploratory talks in September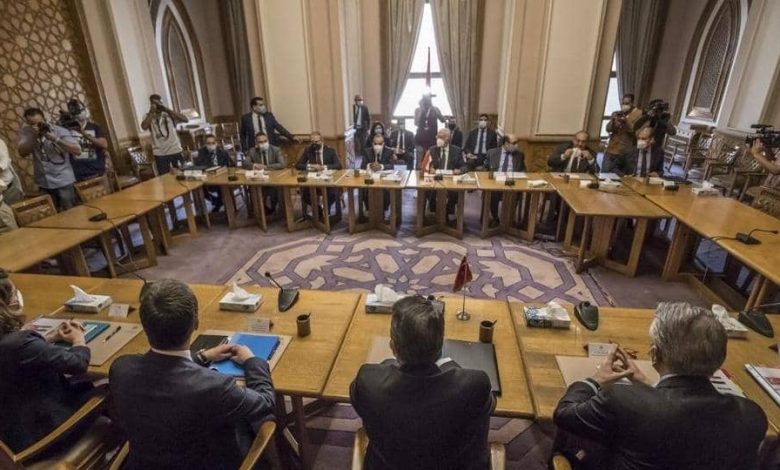 Egyptian Deputy Foreign Minister Hamdy Loza will be visiting Ankara from 7 to 8 September to conduct a second round of exploratory talks with Turkey, a statement by the Egyptian foreign ministry read on Tuesday.
Loza's planned visit comes at the invitation of the Turkish foreign ministry, the statement read.
Egypt's relations with Turkey have been strained since the 2013 ouster of late Islamist president Mohamed Morsi, who was backed by the government of Tayyip Erdogan, Turkey's president and then prime minister.
The second round of talks is expected to address bilateral relations between the two countries and discuss a number of regional issues, the statement added.
The exploratory talks come as Turkey attempts to end its differences — that have been impacting its economy — with regional powers over several crises in the region.
On Wednesday, Turkish Presidential Spokesman Ibrahim Kalin expected positive developments in Turkey's relations with both Egypt and Saudi Arabia.
The second round of talks comes four months after Egyptian and Turkish diplomatic officials concluded two days of political consultations in Cairo on normalizing relations.
In a joint statement, Egypt and Turkey said that the discussions that took place early in May were frank and in-depth.
"They addressed bilateral issues as well as a number of regional issues, particularly the situation in Syria and Iraq, and the need to achieve peace and security in the Eastern Mediterranean region," the statement said.
In remarks to MBC Masr's Al-Hekaya TV show, which is hosted by Amr Adib, Shoukry also affirmed the need for Egyptian interests to be preserved and for Turkey to not interfere in Egypt's domestic affairs.
Later in May, Foreign Minister Sameh Shoukry said that Egypt seeks to reach a point of contentment where there is "clear political ground" that meets the needs of both Egypt and Turkey in the event the exploratory consultations between the two countries yield positive results.
Shoukry told MBC that the Turkish delegation's visit was a chance for Egypt to highlight the issues necessary to resume and normalize relations with Turkey and, therefore, foster stability in the region.
The minister affirmed that Egyptian Turkish relations should also not cause any violations to Egyptian national security domestically or internationally.
When asked about changes and improvements regarding the Turkish political discourse on Egypt recently, Shoukry said that the ministry is monitoring Turkish statements and decisions to ensure that this positive behavior persists.
"I think we have to make sure that this [Turkish] behavior continues and lasts and, therefore, we will hold further exploratory consultations until we reach a point where relations are back to normal," Shoukry said.
He added that relations have to be based on 'mutual respect and non-interference in domestic affairs,' saying such principles "are central to any normal relations bringing countries."