Turkey Imposes Restrictions On Muslim Brotherhood Activities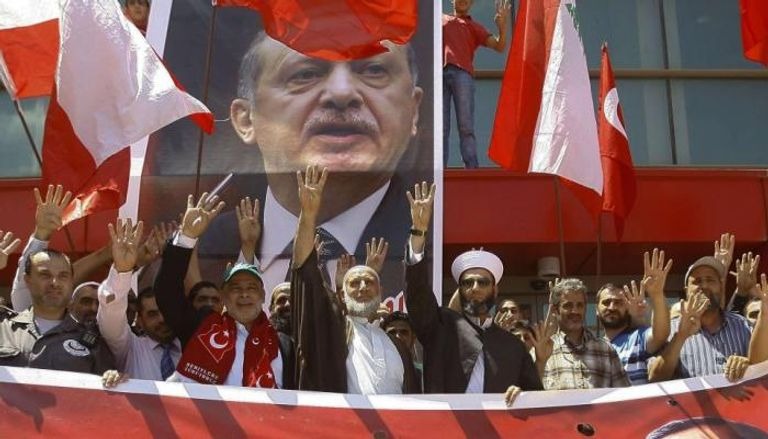 Turkey Imposes New Restrictions on Muslim Brotherhood Amid Egypt-Turkey Restore Relations.
In the aftermath of the official announcement regarding the restoration of diplomatic relations between Egypt and Turkey, a new development has emerged.
Turkey has recently imposed restrictions on the activities of the Muslim Brotherhood and its members residing on Turkish territory, stirring debate and raising questions about the implications for the ongoing diplomatic rapprochement between the two nations.
Crackdown on Brotherhood Members in Turkey
Reports have revealed that the Turkish authorities have initiated a large-scale campaign of raids targeting Brotherhood members residing in the country. As a result, individuals lacking proper identity documents, residency permits, or nationality have been detained. Additionally, two members of the group, Musab al-Samaliji, and Islam Ashraf, have been asked to leave Turkish soil.
Sources have indicated that strict measures have been imposed on Brotherhood members, forbidding them from publishing any news, blogs, or tweets that criticize the Egyptian regime or President Abdel Fattah al-Sisi. Violators of these instructions face immediate deportation from the country.
The Turkish government has also imposed restrictions on the movements of individuals who have been sentenced to death and maintain affiliation or loyalty to the Muslim Brotherhood. These measures aim to prevent any activities against Egypt from being carried out on Turkish soil, safeguarding the interests of Ankara while supporting the ongoing Egyptian-Turkish rapprochement.
Citizenship Issues and Terrorist Allegations
In parallel with the crackdown on Brotherhood members, Turkey has denied citizenship to approximately 12 individuals affiliated with the group. Furthermore, Turkish authorities are considering the possibility of revoking the citizenship of Nasreddin Ghazlani and Magdi Salem, both of whom have been previously listed by the US Treasury Department for their alleged links to Al-Qaeda.
Ghazlani was sentenced to death for his involvement in the Kerdasa events of 2013 and was also implicated in the Khan al-Khalili case in the 1990s. He joined the Vanguard of Conquest organization alongside Magdi Salem, a lawyer known for his connections to terrorist groups. Ghazlani was arrested, sentenced to prison, and later released through a pardon issued by the late President Mohamed Morsi.
The US Treasury Department has accused Magdi Salem, an Egyptian lawyer residing in Turkey, of facilitating various activities associated with Al-Qaeda. Similarly, Mohammed Nasreddin Ghazlani, an Egyptian expert involved in the organization's operations, has been accused of supporting Al-Qaeda through cash transfers to the accounts of imprisoned members' families.
Magdi Salem, the second Egyptian sanctioned by the US Treasury Department and currently based in Turkey, has faced restrictions on his movements imposed by Ankara. Salem played a key role in the Jihad organization, responsible for selecting members to undergo training in Afghanistan under the instructions of Al-Qaeda leader Ayman al-Zawahiri. These individuals would subsequently carry out violent and terrorist operations in Egypt.
Several of these terrorists were apprehended by Egyptian authorities in 1993, facing charges related to their involvement with banned groups and planning acts of terrorism to destabilize national security. Magdi Salem, later arrested by Egyptian authorities, was sentenced to prison and subsequently pardoned by former President Mohamed Morsi. He fled to Turkey in 2013, settling there with his family.