Turkey regime arrests 23 members of Muslim Brotherhood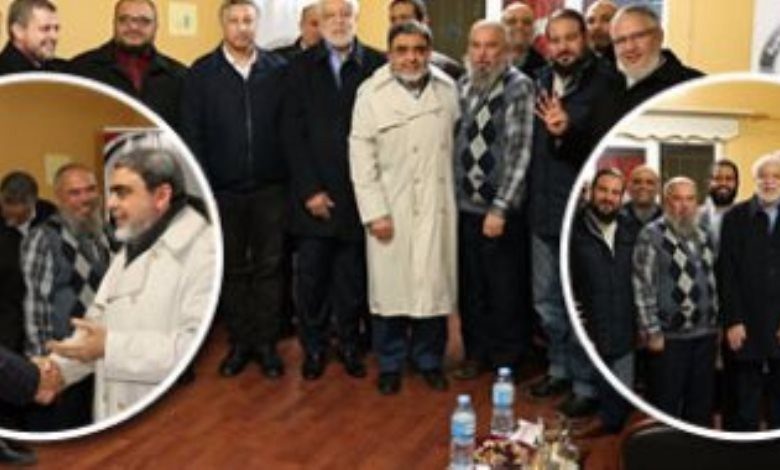 Turkish authorities arrested 23 members of the outlawed Muslim Brotherhood group after refusing to grant citizenship to about 50 Brotherhood members and leaders, Saudi-owned Al-Arabiya network reported on Wednesday.
The detained members were communicating with relief agencies and organizations affiliated with the group in some European countries, to facilitate shelter, training, and safe havens for Brotherhood members.
Turkish authorities revealed that those detained members made contacts with other countries to provide safe havens for Brotherhood members from Egypt, Yemen, and Syria in coordination with the leaders of the MB international organization.
The Muslim Brotherhood has been labeled a terrorist group by several countries. Recently, the UAE Fatwa Council has labeled the outlawed Muslim Brotherhood as a terrorist organization
 The Saudi Council of Senior Scholars (CSS) also described the group as a terrorist group. According to the official Saudi Press Agency (SPA) as quoting the statement, the council explained that the Muslim Brotherhood group "blindly follows partisan objectives that are running contrary to the guidance of our graceful religion, while taking religion as a mask to disguise its purposes in order to practice the opposite such as sedition, wreaking havoc, committing violence and terrorism."
In Egypt, Grand Mufti Shawki Allam announced that belonging to the outlawed Muslim Brotherhood group is religiously forbidden due to its ideologies that call for inciting violence.
In an interview with Nathra talk show on Sada al-Balad T.V., Allam said that all terrorist groups like the Muslim Brotherhood represent a threat and there is religious evidence of prohibiting the belonging to terrorist groups.
In Tunisia, opposition figure and President of the Free Destourian Party (PDL) Abir Moussi has announced her bloc's decision to submit of a new draft resolution designating the Muslim Brotherhood, as a "terrorist organization."
Speaking during a news conference, Moussi said the draft resolution demands the government to formally "classify the Muslim Brotherhood as a terrorist organization that is hostile to the civil state".
The draft resolution also calls the state to "consider any person or entity that has connections to this organization in Tunisia as being guilty of a terrorism-related crime."