Turkey sentences politician to 11 months in jail for saying Erdoğan was "an enemy of women and Kurds"
A Turkish court sentenced former co-chair of Democratic Regions Party (DBP) Sebahat Tuncel to 11 months in prison on charges of "insulting" the president, because she said Erdoğan was "an enemy of women and Kurds."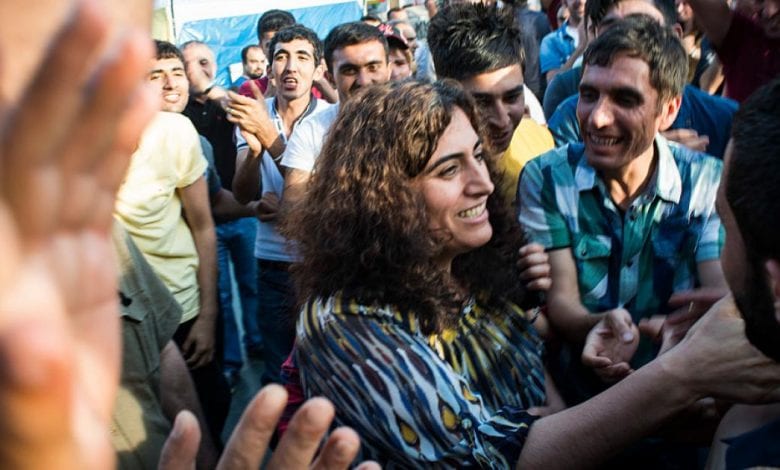 A former co-chair of Democratic Regions Party (DBP), sister party to pro-Kurdish Peoples' Democratic Party (HDP), was sentenced to 11 months in prison for saying that President Recep Tayyip Erdoğan was "a complete misogynist."
"The defendant said that the president was an enemy of women and Kurds," said Tuncel's attorney, adding that her statements were "within the freedom of expression."
The prosecutor asked for one to four years in prison for Sebahat Tuncel on the charges of insulting the president in the Sept. 17 hearing in the southeastern province of Diyarbakır.
Tuncel's attorney also pointed to a precedent from the European Court of Human Rights (ECHR) that ruled that a speech had to be considered as a whole, and that a few words wouldn't be sufficient to form a crime of insult.
The court sentenced Tuncel to 11 months and 20 days in prison, considering the method, time, place and consequences of the politician's "crime" as well as the strength of her intentions.