Turkish mob boss Sedat Peker threats Interior Minister Süleyman Soylu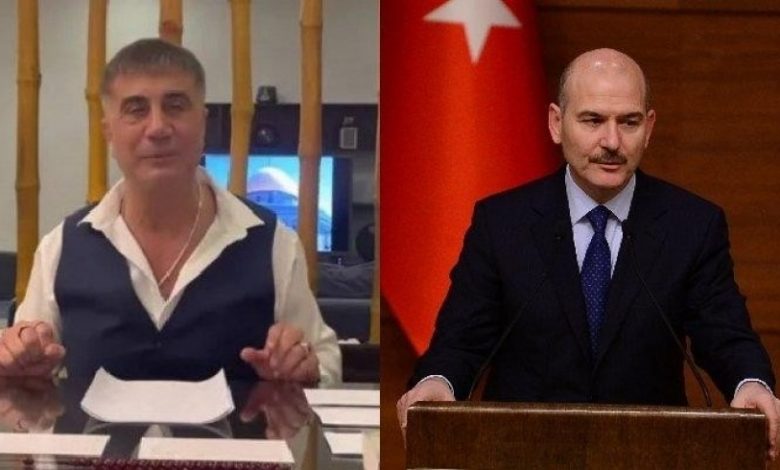 Turkish Turkish Turkish Turkish Turkish Turkish mob boss Sedat Peker said protection granted to him by Interior Minister Süleyman Soylu allowed him to commit crimes, reiterating a vow to ensure that the top government official faced the Supreme Court for breaking the law.
Peker, whose tell-it-all social media posts have made headlines since May, took to Twitter on Tuesday to target Soylu, who he has accused of turning a blind eye to his misdemeanours.
"Are you not the person who gave me police protection?'' the 49-year-old organized crime leader said.  "If I did commit a crime, I did so thanks to your protection.''
Peker has previously said Soylu offered him police protection before tipping him off about impending charges, allowing him to flee the country. Soylu has denied the charges.
After rising to prominence in the 1990s as a prominent underworld figure, Peker was sentenced to 14 years in prison in 2007 on charges of forming and leading a criminal gang.
Peker began recording his videos after police raided his home in Turkey in April and allegedly mistreated his family.
"In addition to all of the crimes you have committed, you will certainly face the Supreme Court for leaking information to me and helping me flee abroad,'' Peker said on Tuesday.
In May, Turkey issued an arrest warrant for the convicted crime boss, whose last self-announced location was the United Arab Emirates.
Last week, Peker claimed that Soylu had instructed the ruling party's youth wing to distribute unlicensed rifles to civilians on the night of a failed military coup on July 15, 2016.