Turkish regime asks the Muslim Brotherhood to stop its media activities from its territory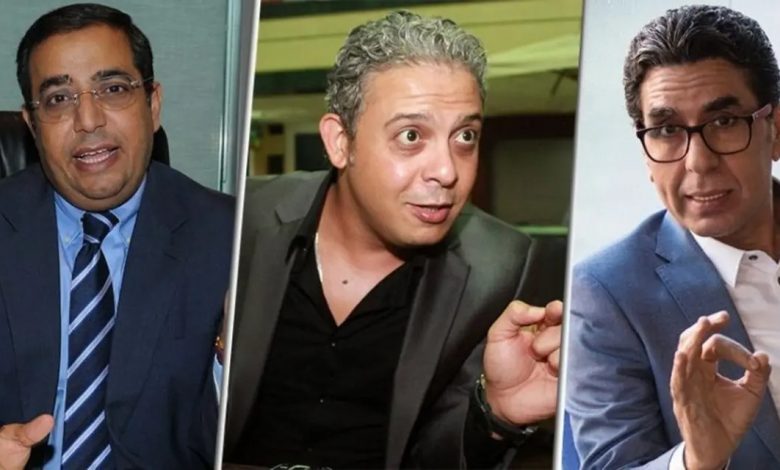 The Turkish regime authorities have asked media professionals affiliated with the Muslim Brotherhood to stop their media activities from its lands, whether on satellite platforms, social networking sites and YouTube.
Matar has already announced that the Turkish regime authorities have asked him to stop his media activities from its territory, while sources told our reporters that Matar will leave Turkey within two weeks from now and go permanently to another country.
The Turkish authorities asked the Brotherhood broadcaster Moataz Matar to stop his programs and media activities from Turkey, specifically on his YouTube channel and his Facebook page.
She stated that the Turkish authorities yesterday instructed the satellite channel to stop any programs criticizing Egypt or the Gulf countries, and the satellite administration was forced to show a repeat episode of the media program Mohamed Nasser without prior announcement, while other instructions were issued to Al Sharq and Watan satellite channels to prevent broadcasting any programs or interventions criticizing Cairo and the Gulf countries.
The Turkish authorities asked the media affiliated with the group to stop broadcasting any media programs for them through the communication sites and threatened to inform the Facebook and Twitter administration of their practice of incitement to hatred and to stop their pages permanently with their deportation outside its lands.
After 7 years we take up our stick and leave
The Brotherhood broadcaster Moataz Matar had announced at the beginning of this month that he and his team had officially left Al Sharq TV, adding: "After 7 years, we will carry our stick and leave."
He said, "Greetings to all of my colleagues and I will miss them. I left and my program team from Al Sharq Channel… What next?"
Sources revealed to Al-Arabiya.net at the time that the channel's management refused to continue the Brotherhood broadcaster's program with the same old policy that criticizes the Egyptian authorities, in compliance with the instructions of the Turkish authorities to reduce the intensity of the media discourse against Egypt.
Turkish President Recep Tayyip Erdogan stressed that there are great opportunities for cooperation between his country and Egypt, in the eastern Mediterranean, and Libya. He also stressed that contacts with the Egyptian side are continuing and expanding.
The sources revealed that the Brotherhood broadcaster will leave Turkey after receiving promises from Brotherhood leaders to provide a media platform outside Turkey from which to view his viewers.
The Turkish authorities had asked to restrict the Brotherhood's satellite channels, which broadcast from Istanbul, and to prevent their criticism of Egypt, against the background of their courtship with Cairo, and their attempt to get closer to it.
The Turkish presidency confirmed that "a new page can be opened in the relationship with Egypt and a number of Gulf countries."
Turkish presidential spokesman Ibrahim Kalin said in an interview with the American "Bloomberg" agency: "It is possible to open a new chapter in our relationship with Egypt and the Gulf states, to help regional peace and stability."
It is noteworthy that Turkey had announced last March the resumption of its diplomatic contacts with Egypt, and directed the Egyptian Brotherhood media outlets operating in Turkish lands to soften the tone towards the authorities in Cairo.
On May 5 and 6, a Turkish delegation headed by Deputy Foreign Minister Sedat Unal, the first visit of its kind since 2013, held "exploratory" talks in Cairo with Egyptian officials led by Deputy Foreign Minister Hamdi Sanad Loza.