Turkish regime: Over 95 journalists prosecuted within a month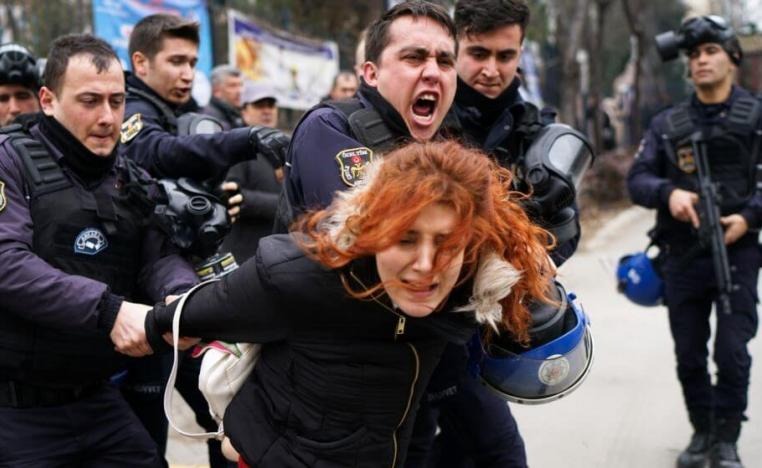 At least 95 journalists have faced trial in Turkey this month, with seven receiving jail sentences, former main opposition Republican People's Party (CHP) lawmaker and journalist Barış Yarkadaş said, citing a press violations report.
The report covers government violations against opposition press, such as arrests, trials and jail-sentences and access bans on Internet sites and advertising, as well violent attacks targeting members of the media.
Another three journalists were taken into police custody and two were attacked, according to the "Injustices against the Press Report," news site Duvar cited Yarkadaş as saying.
The figures show that the AKP-government is looking to "put on trial or silence almost all critical journalists,'' Yarkadaş said.
Turkey witnessed a string of attacks against journalists over the last few months.
The Turkish Journalists Union (TGS) recorded five physical attacks against journalists in the country in the first two weeks of 2021.
Turkey is well known for being one of the biggest jailers of journalists in the world. A total of 37 journalists were jailed by Turkey in 2020, according to the Committee to Protect Journalists. The country is second only to China.
Earlier this, month Levent Gültekin, a columnist with Diken news site, was attacked by a far-right mob outside his workplace.
Following the failed coup attempt of 2016, Turkish President Recep Tayyip Erdoğan's ruling Justice and Development Party boosted its pressure on dissident journalists.