Turkish regime: The statement of the Egypt, Greece and Cyprus summit is one of the manifestations of "enmity"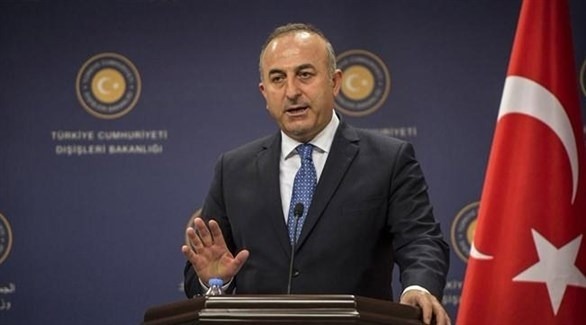 Turkish Regime Ministry of Foreign Affairs considered the statement issued by of the Egypt, Greece and Cyprus summit, on the non-violation of the international waters of Cyprus and Greece in the eastern Mediterranean, as one of the "manifestations of enmity" against Ankara.
Antakya – Sputnik. The Turkish Foreign Ministry said in a statement, today, Tuesday, that "the statement issued by the tripartite summit between Egypt, Greece and Cyprus is a new manifestation of hostility to Greece and Cyprus against Turkey."
She added, "Egypt's signature on the statement shows the Egyptian administration's lack of awareness of the real party that it should cooperate with in the eastern Mediterranean."
And she added, "Turkey supports energy projects that increase cooperation between the countries of the region, and energy projects in the eastern Mediterranean must take into account the rights and interests of Turkey and Northern Cyprus."
Today, in the Greek capital, "Athens", a summit of the tripartite cooperation mechanism was held between Egyptian President Abdel Fattah El-Sisi, Nicos Anastasiades, President of the Republic of Cyprus, and Kyriakos Mitsotakis, Prime Minister of the Republic of Greece.
According to the statement of the Egyptian presidency, during the summit, they discussed a number of regional and international issues of common interest, foremost of which is the file of stability in the eastern Mediterranean, including the need to respect the unity and sovereignty of the countries of the region and non-interference in their internal affairs, in addition to observing the requirements of maritime security for all state being part of regional security.
The importance of periodic and regular exchange of opinion and close coordination of positions on a number of issues related to the stability of the region, including the Libyan file, was also stressed.