Turkish unions: "a quarter of the population unemployed"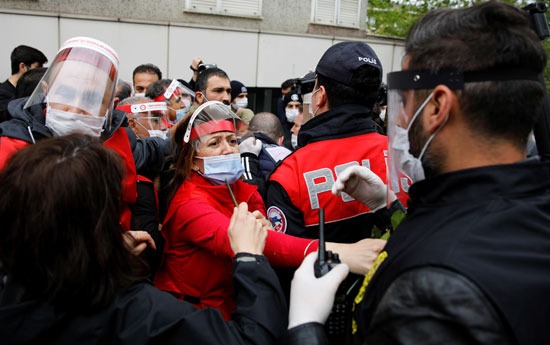 Turkish unemployment has climbed to more than a quarter of the population in real terms and is more than double official figures, the Confederation of Progressive Trade Unions of Turkey (DİSK) said, news website Bianet reported on Monday.
The Turkish Statistical Institute does not include unemployed people who are not looking for a job, but who are prepared to work, and some other jobless persons in its calculation and reporting methodology, which has been altered since the outbreak of the COVID-19 pandemic, DİSK said.
"The monthly data does not contain several details which used to be covered by the previous TurkStat methodology," the union said.
Turkey said it introduced new regulation on reporting unemployment in January to comply with the 19th International Conference of Labour Statisticians (ICLS) Resolutions of the International Labour Organization (ILO) and relevant EU regulations.
Turkey's jobless rate rose to 12 percent in July, or 3.9 million people, from 10.6 percent in June, the institute said on Friday. The actual number of people who are unemployed totals 23.6 percent for men and 29.6 percent for women, DİSK said.