Two Israeli settlers shot and killed in Huwara
Al Mayadeen's correspondent reports that two Israeli settlers were shot dead in an operation near Huwara, south of Nablus, in the occupied West Bank.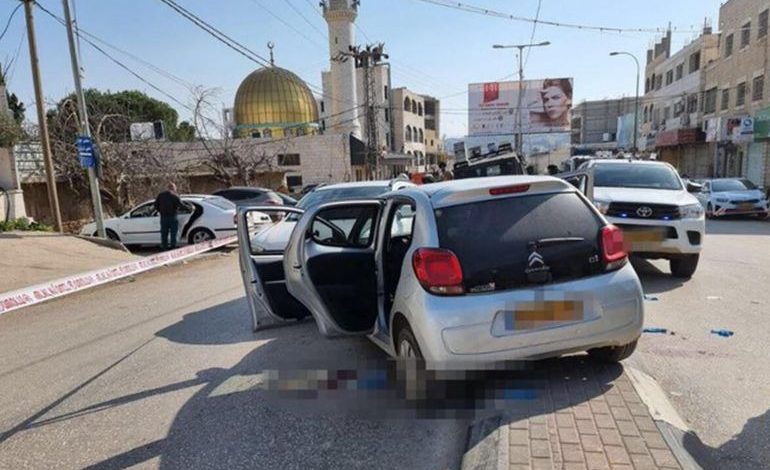 Two Israeli settlers were killed in a shooting attack near Huwara, south of Nablus.
Israeli media had confirmed, before confirming their death, that "the two injured in the Huwara operation are Israelis, and their condition is hopeless."
Israeli media reported that preliminary investigations showed that the shooting attack in Huwara was carried out by a speeding car.
Israeli media Walla!'s military correspondent, Amir Bohbot, quoted an Israeli security official saying that the shooting "was very precise."
For its part, the Israeli channel Kan TV reported that two Palestinians carried out the operation, one of whom opened fire, while the other was driving the vehicle.
Activists on social media shared the ID pictures of the wounded, which indicate that they are settlers from Ashdod. Others also mentioned that the injured were a settler and his son, and that the perpetrator withdrew from the scene of the shooting.
Earlier this morning, a young Palestinian was martyred due to injuries sustained during the Israeli occupation forces' raid on the Balata refugee camp in the occupied West Bank days earlier.
The young Mohammed Abu Asab was martyred as a result of critical wounds he sustained during the Israeli occupation forces' raid on the Balata camp three days ago, sources familiar with the matter said
Abu Asab was shot multiple times during the occupation forces' incursion into the camp. The raid saw them demolishing the home of a freedom fighter that Palestinian media identified as a member of Fatah.