Two Palestinian Youths Killed by IOF in Aqabat Jaber Camp in West Bank
The two slain Palestinians are 16-year-old Qusay Omar Saleh Al-Walaji and 25-year-old Mohammed Rabhi Nujoom who were killed at the hands of the IOF during a raid on the camp.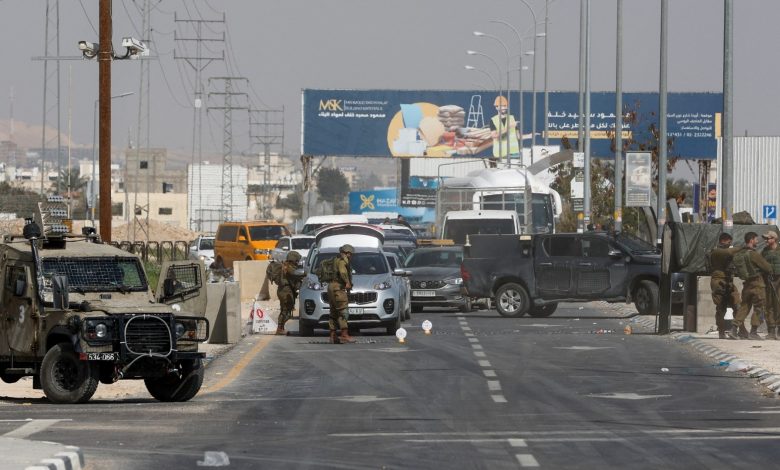 Two Palestinian youths were killed at dawn on Tuesday during the Israeli occupation forces' raid on the Aqabat Jaber refugee camp in the city of Areeha in the occupied West Bank.
Nasser Al-Annani, the director of Areeha's Governmental Hospital, stated, "Two Palestinian youths … arrived at the hospital with gunshot wounds to the chest and were announced as martyred."
On its account, the Palestinian Ministry of Health confirmed the martyrdom of Qusay Omar Saleh Al-Walaji (16 years old) and Mohammed Rabhi Nujoom (25 years old), after being shot in the chest by Israeli soldiers during the aggression on Areeha at dawn today.
Local sources and eyewitnesses reported that Israeli occupation forces earlier raided the Aqabat Jaber camp accompanied by more than 30 military vehicles.
Following the occupation's raid on the camp, fierce confrontations broke out between the Resistance fighters and the occupation forces with sounds of intense combat and mutual gunfire exchange echoing across the camp.
It is worth noting that the occupation forces deployed snipers on the rooftops of houses in the camp concurrently with their incursion.
Palestinian killed by IOF highest in years: UN report
A recent report by the Coordination of Humanitarian Affairs (OCHA) in Palestine shows that the number of Palestinians killed by Israeli occupation forces in the occupied territories this year has already exceeded the total death toll for the entirety of 2022.
Israeli occupation forces fatally shot 13 Palestinians in the occupied West Bank between July 25 and August 10, including three children, the report showed.
The report also highlighted a tragic incident on August 4, in which a Palestinian man lost his life during a settler attack on the village of Burqa, east of Ramallah.
This surge in violence has brought the total count of Palestinians killed this year to a distressing 167, surpassing the figures from the same period in 2022, which already marked the highest number of fatalities in the West Bank since 2005.
Simultaneously, six Palestinians, including a child, were injured due to confrontations with Israeli settlers. Particularly disturbing is the revelation that the number of Palestinians injured by live ammunition fired by IOF in the West Bank has more than doubled compared to the same period in 2022.
Furthermore, the report outlined the increasing injury toll as well, revealing that 276 Palestinians, including at least 60 children, were injured by Israeli occupation forces between July 25 and August 7.
The UN documented 591 settler-related incidents resulting in Palestinian casualties, property damage, or both in the first six months of 2023.