U.S. Muslims being let down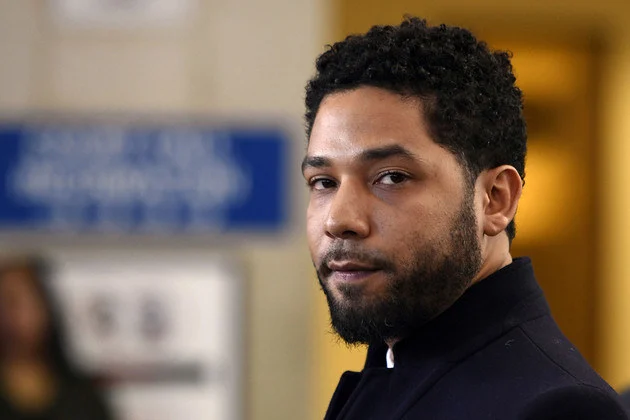 Do you remember American actor and singer Jussie Smollett? In January 2019, Smollett became known worldwide as the victim of a racist and homophobic hate crime.
He reported to the Chicago police that two men had punched him in the face, poured an unknown chemical substance on him and wrapped a rope around his neck. He described his attackers as MAGA (Make America Great Again) supporters, a slogan former President Donald Trump used.
As a result, he immediately received support from celebrities in political and cultural circles and his claims were met with outrage about how the country was divided between the white oppressor and the oppressed minorities.
With tears in his eyes, Smollett suggested to "Good Morning America" that his attackers were white. "If I had said he was a Muslim, or a Mexican, or someone Black, I feel like the doubters would have supported me much more. A lot more," he said.
It did not take the Chicago police long to solve this heinous crime and reveal the shocking truth. The "Empire" actor came up with the plan, staged the attack and paid two Nigerian men, who worked as extras on the show, to pretend to be the racist, homophobic attackers. The police added that Smollett "took advantage of the pain and anger of racism to promote his career."
In March 2022, Smollett was sentenced to 150 days in jail after being found guilty on five of six counts of disorderly conduct for making false reports to the Chicago Police Department.
This story should have been a good lesson for those who try to incite hatred and racism for their own personal gain. But some do not want to learn or perhaps think they are more intelligent than the rest of us.
In San Diego, California, a local imam who was well known for publicly debating with people about Islam claimed in March that he was attacked by a man who called him a terrorist, according to the San Diego Union-Tribune.
In a viral video, Uthman ibn Farooq claimed that a man motivated by Islamophobia stabbed him while he was in downtown San Diego providing information about Islam. "I punched him, and he was too cowardly to fight like a man; he took a knife and tried to cut me," he said, adding that he went to an urgent care clinic for treatment on a wound to his abdomen.
There was no reason to doubt Uthman's claim, especially with him being a religious leader — except that no records support his claims.
The Islamists' narrative and the victimhood card have become known to many in the Western world, regardless of the support they provide each other to give themselves credibility.
The Islamists' narrative and the victimhood card have become known to many in the Western world. 

Dalia Al-Aqidi
The questionable Council on American-Islamic Relations hastened to stand by the founder of the One Message Foundation, condemning the "bias-motivated attack." Its statement added: "Hate rhetoric can quickly turn into a hate crime, causing harm to life and property.
We call on members of the public to offer any information they have about this attack and for city officials to take immediate action to ensure public safety for all minority communities." The council also wished Uthman a speedy recovery. Recovery from what?
The police denied any knowledge of an attack. No crime was reported, no charges were brought and nobody was tried or sent to jail, as Uthman claimed in September.
Freelance journalist Ahnaf Kalam was forcibly removed from a mosque in Colorado for asking Uthman to provide the name of the jailed attacker. Kalam was led out of the building by Karim Abu Zaid, imam of the Colorado Muslims Community Center.
Why would Uthman lie? Why wouldn't he answer a simple question? Hasn't he heard of Smollett?
According to its website, the One Message Foundation, a nonprofit organization established in 2014, aims to educate people to bring about better understanding of Islam. However, Islamists continue to portray the US as an enemy of all Muslims; this incident was just one example.
Moderate Muslims who want to live in harmony with the rest of their society should confront this dangerous agenda and refuse to be used and represented by radical ideology-driven so-called religious leaders.
Uthman needs to come clean and apologize for tainting the reputation of American Muslims. He must be held accountable for spewing racism and hatred under the pretext of fighting Islamophobia.
Islamists should have no place in Western societies.