U.S. Treasury reinforces June 1 default date without debt ceiling hike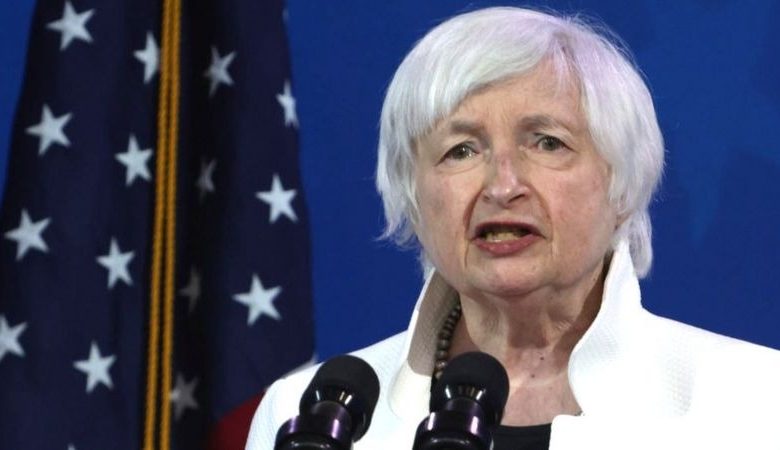 The U.S. Treasury Department said Monday it still expects to be able to pay the U.S. government's bills only through June 1 without a debt limit increase, maintaining pressure on congressional Republicans and the White House to reach a deal.
In her second letter to Congress in two weeks, Treasury Secretary Janet Yellen confirmed that the agency will be unlikely to meet all U.S. government payment obligations by early June, triggering the first-ever U.S. default. The debt ceiling could become binding by June 1, she said.
The new date reflects further data on revenues and payments received since Yellen's told Congress on May 1 that Treasury would likely run out of cash to pay government bills in early June, and potentially as early as June 1.
The actual date Treasury exhausts extraordinary measures could be a number of days or weeks later than these estimates, Yellen said. She said will provide an additional update to Congress next week as more information becomes available.
U.S. President Joe Biden on Monday said he would meet U.S. House Speaker Kevin McCarthy for debt ceiling talks on Tuesday before traveling to Japan on Wednesday for a Group of Seven leaders summit, a trip that will take about a week. McCarthy said there had been no progress in marathon talks at the staff level throughout the weekend.
The non-partisan Congressional Budget Office last week said the United States faces a "significant risk" of defaulting on payment obligations within the first two weeks of June without a debt ceiling hike, with payment operations uncertain throughout May.
Yellen has repeatedly warned that failure by Congress to raise the $31.4 trillion federal debt limit could spark a "constitutional crisis" and would unleash an "economic and financial catastrophe" for the U.S. and global economies.