Ukraine, Russia make great progress on a tentative 15-point peace plan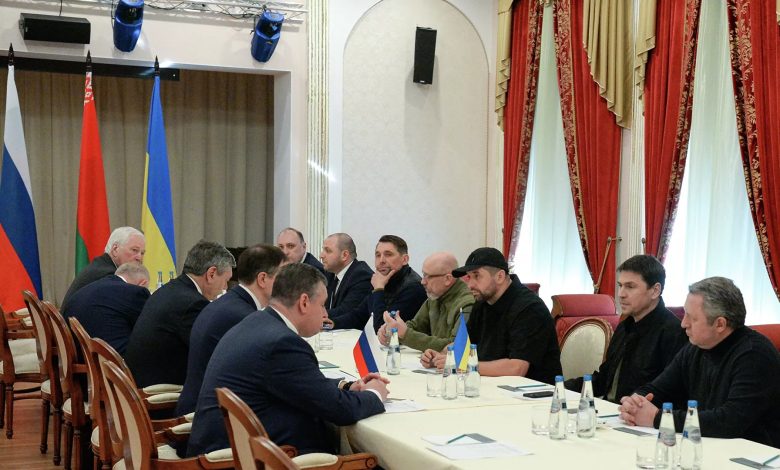 Officials in Ukraine's port city of Mariupol said Russia's military had on Wednesday bombed and destroyed a drama theatre where "hundreds of people sheltered" from relentless shelling.
"The [Russian] plane dropped a bomb on a building where hundreds of peaceful Mariupol residents were hiding. It is still impossible to estimate the scale of this horrific and inhumane act, because shelling in the city continues in residential areas," Mariupol's city council said in a Telegram statement.
Dmytro Kuleba, the Ukrainian foreign minister, called the attack a "war crime", insisting Russian forces must have known the theatre was being used to shelter civilians.
"The building is now fully ruined," Kuleba write on Twitter.
Russia's siege of Mariupol with indiscriminate shelling has been one of the most brutal episodes in its 21-day full-scale invasion of Ukraine, claiming the lives of more then 2,000 city residents, according to Ukrainian estimates.
Despite seizing border regions north of Kyiv and along eastern borders, as well as the Azov Sea coastline and southern regions north of the Crimean Peninsula (which Moscow occupied in 2014), Russian forces have struggled so far to capture other large cities like Kharkiv in the east, as well as strategic southern port towns including Mariupol, Mykolayiv and Odessa.
The Mariupol theatre bombing comes amid a three-day flare-up in shelling and missile strikes on Ukraine's capital Kyiv, which Russian forces have so far failed to capture.
Russia's defence ministry denied it had carried out an air strike against a theatre in Mariupol, according to the RIA Novosti news agency.
Ukrainian and Russian military claims cannot be independently verified.