Unlocking the opportunities for increased intra-BRICS trade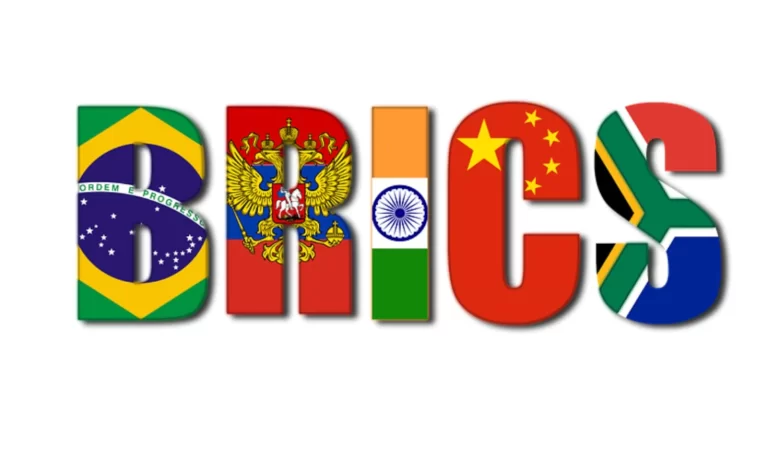 When Nelson Mandela became president of South Africa, he remarked that "South Africa cannot be seen to be an island of prosperity in a sea of poverty." This statement has become a driving force in our economic diplomacy and our focus on improving not only south-south relations but essentially in improving lives in the Global South, which has been negatively impacted by the economic policies of colonialism.  
This year, South Africa took up the chair of the BRICS grouping at a time of momentous shifts in global geopolitics, under the theme "BRICS and AFRICA: Partnerships for Mutually Accelerated Growth, Sustainable Development and Inclusive Multilateralism." This strikes at the heart of the BRICS Business Council's founding principles, which are to advance our collective economic interests and ensure sustained and perpetual growth for all our nations. It is also an extension of the critical work that was started by China in 2022, when the focus was on ushering in a new era for global development.
Together, the core members have forged a comprehensive strategic partnership that seeks to unlock funding to address immediate imperatives such as building infrastructure, growing regional value chains and localizing production.
As chair, South Africa's program has been designed to be anchored in the characteristics of this theme. It includes: Developing a partnership toward an equitable and just transition; transforming education and skills development for the future; unlocking opportunities through the African Continental Free Trade Area; strengthening post-pandemic socioeconomic recovery and the attainment of the 2030 Agenda for Sustainable Development; and enhancing multilateralism, working toward real reform of global governance institutions and strengthening the meaningful participation of women in peace processes.
While the economic agenda is at the heart of the BRICS partnership, the core members are also committed to a transformative agenda that seeks to realize a more equitable, balanced and representative global governance system.
The obstacles we are facing include growing unilateralism, geopolitical rivalries, violations of international law and the application of double standards. There has also been a proliferation of alternate forums outside of established multilateral processes where decisions are taken by the few, thereby disenfranchising the many.
The five core members of BRICS contribute 31.5 percent of global gross domestic product, while the G7 contributes 30 percent. BRICS is expected to contribute more than 50 percent of global GDP by 2030 and this may happen even sooner with enlargement of the grouping.
BRICS continues to assume an anchor role in the Global South and is now recognized as one of the world's leading trade blocs

Mogobo David Magabe
Interest in joining BRICS has surged. While several more nations have shown an interest, 23 have formally applied. These are Algeria, Argentina, Bangladesh, Bahrain, Belarus, Bolivia, Cuba, Egypt, Ethiopia, Honduras, Indonesia, Iran, Kazakhstan, Kuwait, Morocco, Nigeria, Palestine, Saudi Arabia, Senegal, Thailand, the UAE, Venezuela and Vietnam.
The collective successes shared in the past decade speak for themselves. BRICS continues to assume an anchor role in the Global South and is now recognized as one of the world's leading trade blocs. With China and India in the lead, BRICS has seen its economic influence as a driver of global growth, trade and investment increase over the past two decades.
However, we still have to contend with a volatile global climate and a slow pace of socioeconomic recovery for some economies, such as South Africa's.
The next decade requires a more pragmatic approach as we endeavor to ensure a "BRICS partnership dividend" and mutually beneficial returns for all member states. South Africa continues to be committed to the advancement of Africa's economic agenda during its time as chair, as it has done in the past.
The composition of trade patterns across all BRICS markets should be our key focus, with a particularly sharp focus on the balancing of trade through bilateral agreements within BRICS and on exploring the value chain opportunities of BRIC-Africa in line with the African Continental Free Trade Area's private business strategy.
Unlocking the opportunities for increased intra-BRICS and BRIC-Africa trade will help us deliver a tangible partnership dividend for our respective nations and we are confident that, when Brazil takes over as chair in 2024, it will continue to focus on finding solutions to the complex challenges that the developing world faces.
So, as South Africa — and by extension our partners in BRICS — continue to work on our own economic growth, we do so with the thought in the back of our minds that we need the "sea" of the Global South to grow with us.