US forces unharmed after coming under fire in Syria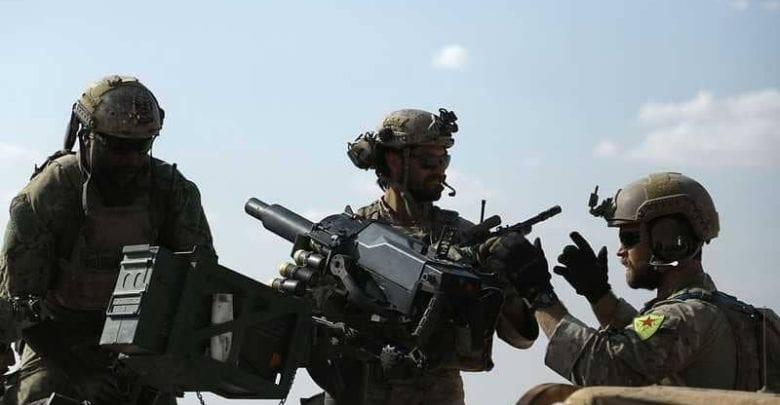 U.S. special operations forces located in Syria came under fire Friday but did not sustain any casualties, the Pentagon has confirmed.
Artillery fire from Turkish positions landed "a few hundred meters" near U.S. troops in Kobani, Syria, according to a statement late Friday night from Navy Capt. Brook DeWalt, Director of Defense Press Operations at the Pentagon.
The area was "known by the Turks to have U.S. forces present," DeWalt said. "All U.S. troops are accounted for with no injuries. U.S. Forces have not withdrawn from Kobani.
Turkey this week began an offensive into Syria to strike against Kurdish groups Ankara sees as terrorist organizations, but which the U.S. has trained and equipped to lead the fight against the Islamic State organization.
"The United States remains opposed to the Turkish military move into Syria and especially objects to Turkish operations outside the Security Mechanism zone and in areas where the Turks know U.S. forces are present," DeWalt added. "The U.S. demands that Turkey avoid actions that could result in immediate defensive action."
News of the strike was first reported by Newsweek. A senior U.S. official said that describing the strike as an attack on U.S. service members would be "not accurate. The official added that there has been no military activity in the area since the explosion.
For its part, the government of Turkey claims that the incident occurred when a Kurdish outpost, roughly 1,000 meters south of the American outpost, launched mortars at Turkish forces, located north of the Americans. Turkey returned fire, with the American forces caught in the middle. Per the government statement, Turkish forces stopped firing when contacted by the Americans.
The news comes mere hours after Secretary of Defense Mark Esper and Chairman of the Joint Chiefs Gen. Mark Milley said they have communicated with Turkey in great detail to avoid U.S. casualties as a result of the Turkish offensive.
"The Turkish military is fully aware, down to explicit grid coordinate detail, of the locations of U.S.," Milley said. "And everyone has been told — throughout Syria and in the zone of incursion — and everyone is fully aware that we are the United States military, we retain the right to self-defense. And our soldiers, sailors, airmen and Marines will defend themselves. That's clear, and its unambiguous with everybody."