US Secretary of State Blinken refuses Trump's decision to recognize Israeli sovereignty over the occupied Golan
US Secretary of State Anthony Blinken declined to support the Trump administration's recognition of Israeli sovereignty over the occupied Golan Heights, stressing instead the region's importance to Israel's security.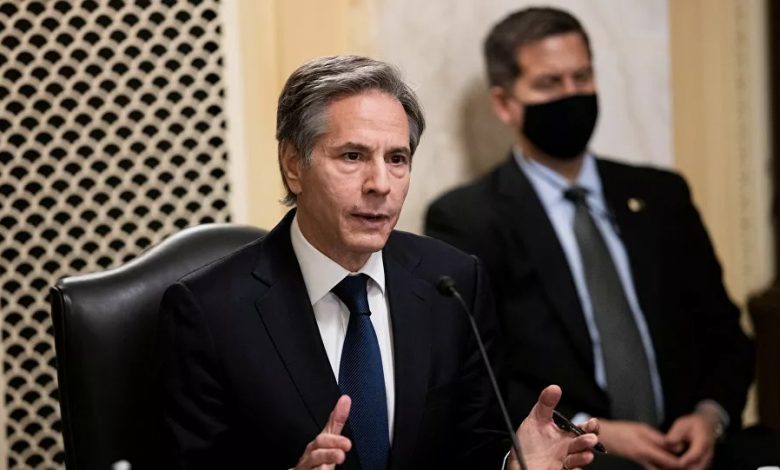 Anthony Blinken said: "In practice, I think that controlling the Golan in this situation remains of real importance for the security of Israel. Legal questions are something else and over time if the situation in Syria changes, this is something we are looking at, but we are not close to that in any way."
Biden's advisors had previously said that he would not withdraw the US recognition of Israeli sovereignty over the occupied Golan.
"The government of Syrian President Bashar al-Assad, in addition to the presence of the armed factions backed by Iran, poses a major security threat to Israel," Blinken said in an interview with CNN.
Blinken also stressed the Biden administration's commitment to maintaining the US embassy in Jerusalem, after the Trump administration recognized the city as the capital of Israel, in a reversal of previous US policy.
The current US president and his team said that they would restore relations with the Palestinians after Trump cut them off, and would resume aid and reject unilateral measures such as building Israeli settlements on occupied lands.
And with his closest ally in the region, Israeli Prime Minister Benjamin Netanyahu, Trump has been making strides with regard to US policy toward the Middle East.
Biden's failure to speak with Netanyahu so far in the context of his calls with foreign leaders raised eyebrows in Israel, as well as among Middle Eastern experts, as Obama and Trump spoke to him within days of taking office.