US troops withdraw from Al-Qaim base in Iraq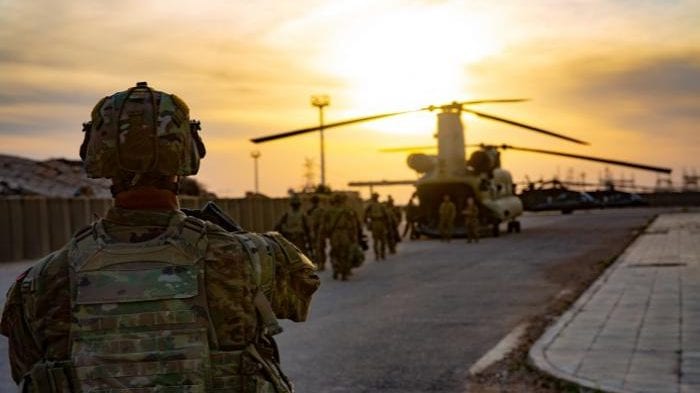 US troops are withdrawing from three bases in western and northern Iraq as part of a drive to concentrate units at larger facilities, where more air defences are expected to be deployed.
The withdrawal from Al-Qaim base close to the strategic border crossing on the Iraq-Syria border was announced by the US-led Combined Joint Task Force Operation Inherent Resolve (CJTF-OIR) on 17 March, the day it was handed over to Iraqi forces.
"CJTF-OIR will relocate and consolidate personnel and equipment from several Iraqi bases throughout 2020," it said. "The coalition will operate from fewer locations but remains committed to supporting our partners in their fight against [Islamic State].