Venezuela condemns at the UN Colombia's support for "mercenaries" and "terrorists"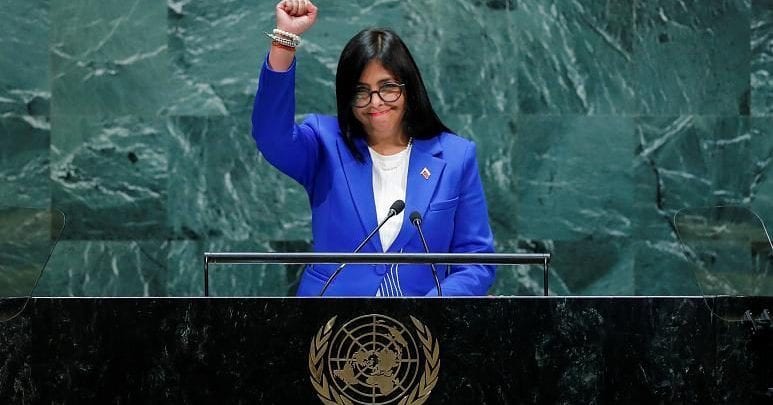 Venezuelan Vice President Delsey Rodriguez on Friday condemned Colombia's support for "mercenaries" and "terrorists" seeking to attack her country.
Rodriguez said Colombia was "training mercenaries to attack Venezuela," adding that there were camps in Colombia where "terrorists" were trained to carry out attacks in Venezuela.
For his part, Colombian President Ivan Duque said that Caracas supports armed groups and drug smugglers intervening in his country.
In her speech, the Vice-President of Venezuela presented photos and documents that were supposed to prove her assertions, especially the collusion between dissident Juan Guaido and criminals.
At the same time in Geneva, the United Nations Human Rights Council on Friday announced the formation of a committee of experts charged with investigating human rights violations in Venezuela since 2014, in a move described by Caracas as "hostile."
In Geneva, the Council adopted a resolution in this regard proposed by the countries of the Lima Group (Latin American countries with Canada) in particular and supported by the European Union. It was adopted by 19 votes to 7, while 21 abstentions.
Venezuela has been in deep political crisis for months, a dispute between President Nicolas Maduro and opposition speaker Juan Guaido, who has declared himself acting president and has been recognized by some 50 countries, led by the United States.