Wijnaldum criticises PSG: I really wanted to take the step and then this happens
Dutch midfielder is unhappy with lack of minutes at the Parc des Princes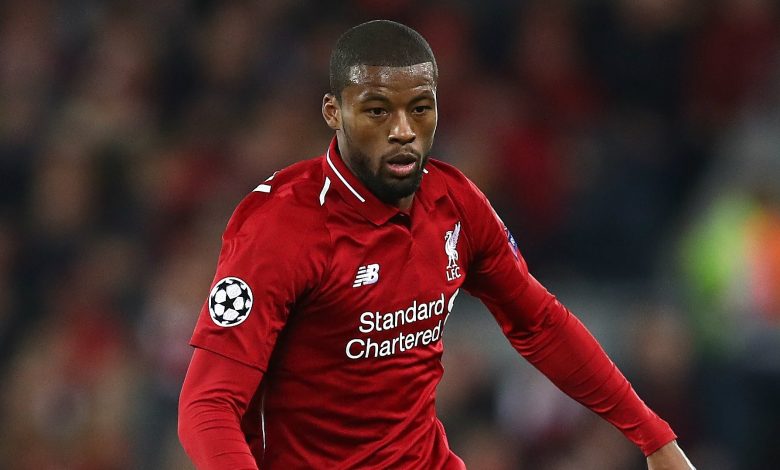 Georginio Wijnaldum was expected to join Barcelona on a Bosman deal during the summer, but the quickness of Paris Saint-Germain's approach saw the Parisian giants swoop in and secure the Dutch midfielder's signature, yet the player is now regretting the move.
Speaking ahead of the Netherlands' international clash with Gibraltar on Monday, Wijnaldum detailed how he really wanted to take the forward step of leaving Liverpool, but he never envisaged being frozen out of the team.
"I can't say that I'm completely happy because the situation is not what I wanted, but this is football," Wijnaldum told NOS.
"I am a fighter, I have to stay positive and work hard to turn it around, I will have to learn to deal with it.
"I have played a lot in recent years, I was always fit, so this is something different, I really wanted to take this step and then this happens, it's very difficult."
Out of nine Ligue 1 matches that have been played thus far this term, Wijnaldum has played just two full matches and he has seen his participation from the bench in recent games drop on a weekly basis.
The 30-year-old hasn't yet spoken to Mauricio Pochettino about his future at the Parc des Princes, but it's clear that the midfielder isn't content with simply sitting on the bench in France.
Lionel Messi's arrival in Paris took a lot of the shine off PSG's other business this summer, although Wijnaldum is grateful at seeing such greatness at close quarters.
"Seeing greatness at such a close distance is something difficult to describe," Wijnaldum detailed in an interview with FIFA's official website.
"He is one of the best footballers ever, seeing him train every day is a real honour, and seeing what a good person he is makes it even better.
"He has given the club a real boost, I'm happy to have him as a teammate."