Xavi opens up about being a Barcelona coach citing "Worst days of my life"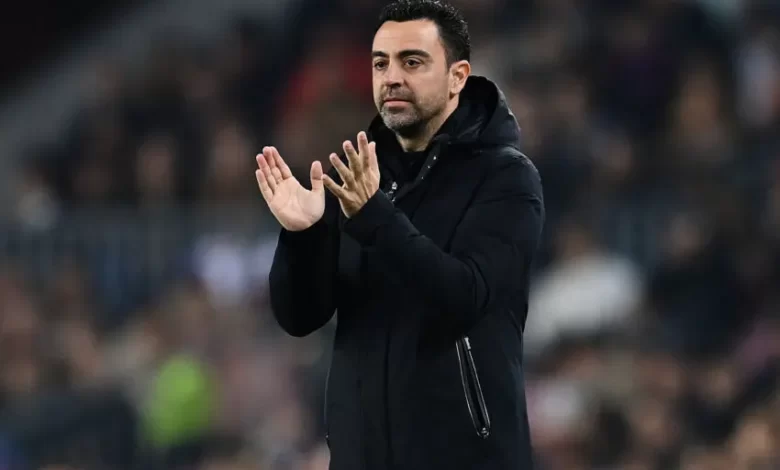 Since taking over from Dutch coach Ronald Koeman as the manager of FC Barcelona in November of 2021, Xavi Hernandez has experienced both positives and negatives as the coach of one of the biggest clubs in world football.
After an illustrious career at Camp Nou, making 767 appearances for the Catalan giants, the maestro eventually hung his boots after spending 4 seasons with Qatari side, Al Sadd. The Spaniard took over as coach for the Qatar side and fans highly anticipated his potential return to Barca.
In 2021, President Joan Laporta made that a reality by replacing Koeman with Xavi halfway through the season, the ongoing 2022-23 season is arguably the real test for the 42-year-old.
Despite winning his first trophy as manager in January, beating Real Madrid 3-1 in the finals of Supercopa de España, fans aren't happy with the squad finishing third behind Bayern Munich and Inter Milan in their Champions League group stage. While the eventual defeat to Manchester United in the Europa League added salt to the wound, the Catalan giants currently sit as leaders of La Liga, nine points clear of Los Blancos. On top of that, the recent 1-0 victory over their arch-rivals in the first leg of Copa del Rey means they have an upper hand in reaching the tournament finals.
Xavi Hernandez on the pressures of being Barcelona boss
While Laporta recently revealed that he is keen on renewing the legendary footballer for many more years, Xavi has now opened up about what it's like being the Blaugrana coach.
"Some of the worst days of my life came when I was a Barca coach, I'm constantly watching matches. I watch our games three or four times. It's something I enjoy. As Pep said, being the coach of Barca you have to take care of 200 things. This job is 24 hours a day. I like 75% of my job. The remaining 25% is very difficult." said Xavi during press conference.

"I am constantly judged and criticized. It's hard, I have a family and kids. There are many moments when it doesn't pay to be a Barca coach. And even more so if you're a Cule like me. Sometimes you don't find out about the criticism and a friend calls you telling you that they are 'killing you' on social media. It's very hard when they tell you that you're not good or that you don't have personality."