Yemen To Resume Aden airport After Deadly Blasts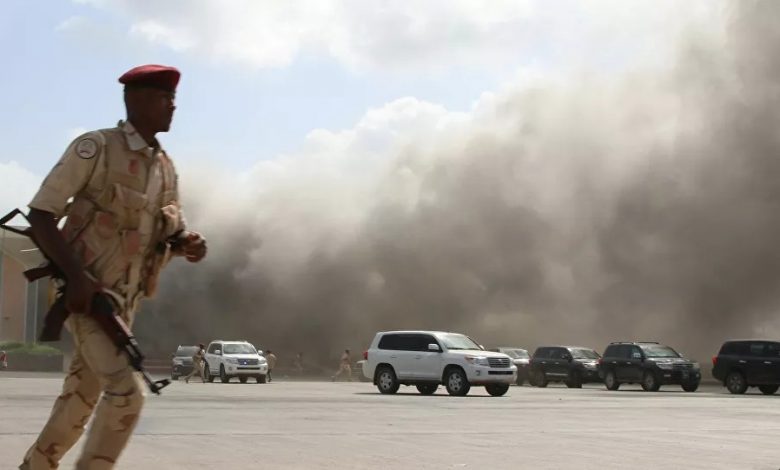 Yemen's gov't announced on Saturday that flight operations will be resumed to the international airport of Aden, days after deadly explosions hit the airport.
According to the state-run Saba News Agency, "Minister of Transportation Abdul-Salam Hamid inspected the rehabilitation process of Aden Airport and directed the authorities to resume the flight operations starting from tomorrow (Sunday)."
He praised "the efforts made by the Aviation Authority and the airport administration in equipping the airport and repairing the damage caused as a result of the attacks that targeted the airport."
The Yemeni minister said that "the treacherous terrorist attack on the airport will not deter us from activating and preserving state institutions despite difficulties and obstacles."
Last week, the Saudi-backed Yemeni government accused the Houthi rebel group of carrying out Wednesday's deadly attack using ballistic missiles against the airport of Aden.
According to the country's health authorities, nearly 25 people were killed and 110 others were wounded, including international aid workers and media employees, in the airport's explosions.
The southern port city of Aden is considered Yemen's temporary capital where the Saudi-backed Yemeni government has been based since 2015.
The impoverished Arab country has been locked into a civil war since late 2014, when the Houthi rebels overran much of the country and seized all northern provinces, including the capital Sanaa.